Rich product data is a key to successful e-commerce business. Enterprises with a large number of products and categories have to deal with a massive product data every day.
Without a proper system in place, it is pretty complex to manage this data using traditional methods. Evena small mistake can ruin the customer experience, and eventually, your company's reputation.
On the contrary, using a dedicated product information management solution delivers complete, accurate and consistent product data across all channels that enable your customers make informed buying decisions. Presenting informative data to your customers will also boost their confidence that leads to more sales.
But, the truth is, not every e-commerce business needs a PIM solution. However, businesses that use a PIM solution have experienced higher sales and more return on investment.
Multi-channel retailers, wholesalers, manufacturers, distributors and any business that is involved in the supply chain can benefit from the capabilities offered by a PIM solution.
6 Signs that show you need a PIM System
#1 You have a large number of SKUs to manage
Managing a handful of products and a few vendors in a spreadsheet is easy initially. However, as your business expands, you may have to deal with a large number of SKUs and numerous vendors.
Each SKU comes with its own product name, description, color, style, size and other attributes. As a result, you will be dealing with a number of data points in a single product.
At this stage, relying on spreadsheets is not a feasible solution. Handling a large number of SKUs requires a specialized solution, such as PIM, which eliminates the stress and help you display precise and consistent product information across multiple sales channels.
#2 You are selling on multiple platforms
Gone are the days when customers used to shop from a single platform. According to a research conducted by Harvard'sBusiness Review, over 70% of all customers use multiple platforms, such as web store, social media and marketplaces during their shopping journey.
Therefore, in order to improve your sales, you need to allow your users to interact with your products through the medium they are the most comfortable with.
Selling on multiple platforms requires an efficient PIM system that allows you to create a centralized product repository. You can manage all the product information through an easy-to-use dashboard and eradicate the need of manually updating every single data in every sales channel. In simple words, it takes you towards omnichannel approach that delivers a consistent brand experience.
#3 You want to improve the customer shopping experience
Every year, more people turn to online shopping. New online stores are emerging at a rapid pace. In such scenario, how do you distinguish yourself from the rest? One of the best ways to make your business stand out is by offering an exceptional shopping experience to your customers. And, delivering complete product information is the key resource to ensure buyers find the product information they need.
Rich product content is at the heart of the user experience. Using PIM, you can create powerful product attributes, such as description, images and measurements that appeal to the user emotions and needs.
In other words, you can create product information in an effective way that will immediately convince customers to make a purchase.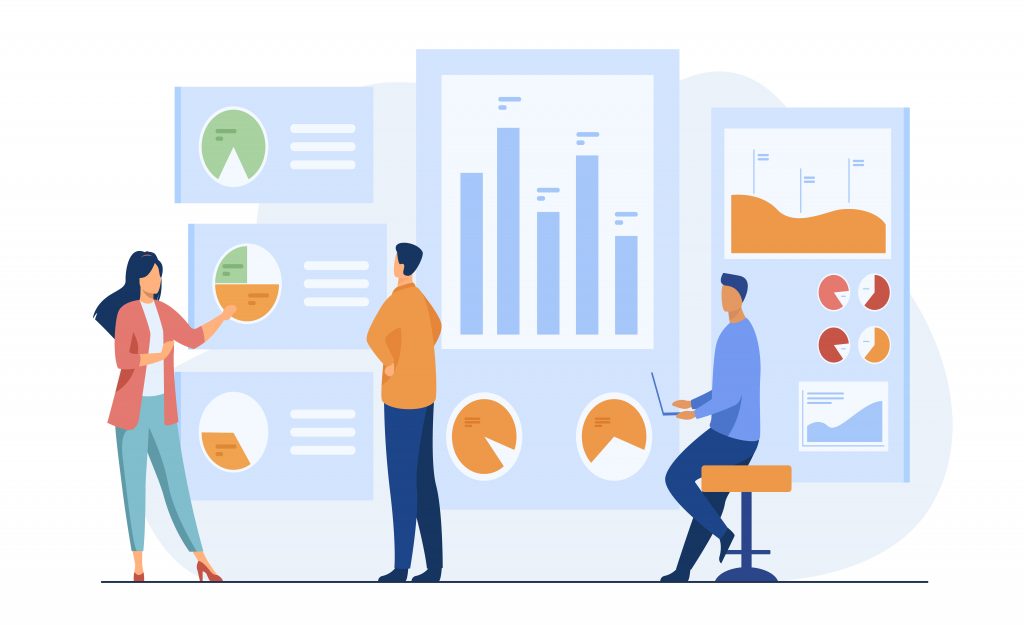 #4 You are experiencing too many product returns
Product returns are a common e-commerce challenge that all e-commerce businesses face. There could be many reasons for the return, but one common reason is inaccurate or incomplete product information. Another common reason for the return is because a product did not look the way as it was displayed online.
Implementing a PIM solution will give you a clear insight on your product data and monitor every stage of the product content lifecycle. It helps you provide the required amount of detail of a product to your customers to help them make informed purchases. Likewise, other digital assets, such as photos and videos can help customers gain a more comprehensive look at whatever they are buying.
#5 You want to increase workplace productivity
Using spreadsheets to manage product data may not be a concern when the products are fewer, but if the number of products exceeds hundreds or thousands, it can make your employees scratch their heads while delivering the correct product information across multiple channels. Thus, traditional spreadsheets not only consume time, but also hamper your employees' productivity.
PIM offers a centralized way for your team to store and find all the relevant information pertaining to a particular product. No matter how many departments or teams you have, any authorized member can easily locate, update and retrieve product information whenever they need. The time you would have lost otherwise can be invested in other important tasks.  Moreover, workflows and tasks can be automated to deliver superior customer experience.
#6 You want to reduce time to market
Introducing products faster in the market can give you a competitive advantage. If your product information is incomplete or inaccurate, it can increase your time to market and you may lose the edge. But, with an efficient PIM system, you can improve time to market. An efficient PIM system offers powerful automation features that reduce manual tasks up to80%. 
This greatly boosts operational efficiency and productivity by allowing you to be agile and respond quickly. You can also create powerful workflows to determine how the quality of data would look like before your product goes live. If anything is missing, the relevant team will be notified immediately. This enables faster launch of the product with complete information.
Final Thoughts
Sales of your e-commerce website are going to increase drastically when you make easy for your customers to find product information easily. Having a solid PIM solution, such as PIMCore or Akeneo can handle all the data in an updated, accurate and complete manner with all the related attributes. This not only delivers an exceptional shopping experience, but also boosts your company's ROI.