Pimcore X is the latest version of the popular open source platform that was released in May, 2021. It was the most-awaited version as it was anticipated to have powerful features, improved performance and better automated workflows. And, it stands true to our expectations. The new Pimcore X brings great performance improvements and latest features for enterprise-level collaboration of digital assets, product data and digital content. Moreover, Pimcore also offers an Enterprise plan in addition to free Open-source community edition.
Are you new to Pimcore?
Pimcore is one of the world's leading open source platforms for data and customer experience management. The Pimcore suite includes functionalities for MDM, PIM, CDP, DAM, CMS and digital commerce, which is available as a community edition for free of charge. Companies can centrally organize their data that ensures the highest data quality and translates to an optimal customer experience across any channel and device. This increases efficiency of the sales, marketing and digital commerce.
The latest version is powered by Symfony 5, PHP 8 and ExtJs 7, which dramatically improves the performance of MDM/PIM, DXP/CMS, DAM and digital commerce solutions. It also introduces the latest modules for automated data import, product data marketing to 2500+ marketplaces, including Amazon, new connectors for automated workflows, Adobe/Microsoft integration as well as facilitating the implementation of digitization projects.
What's New in Pimcore X?
The launch of Pimcore X was focused on introducing advanced features over so-called minor versions. The technical aspect of the product has been leveled up in this major release. The company has removed its obsolete legacy code and paid immense attention to ensure optimal backward compatibility.
#1 More features and benefits with enterprise subscription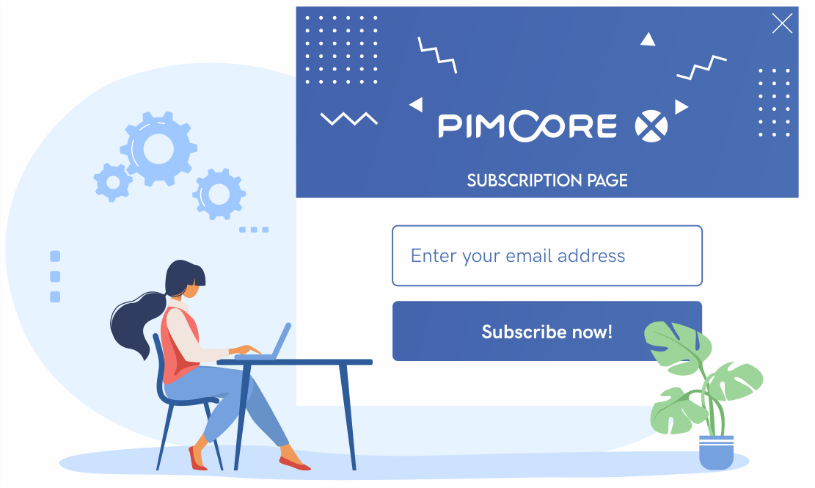 In addition to free open-source community edition, Pimcore X now also provides a paid enterprise edition. This paid Enterprise Subscription offers access to automated translation, extensions and connectors, data syndication, Adobe/Microsoft Integration and marketplace connection. Furthermore, the paid version offers full legal security, customer consultation, access to SLA support and LTS packages.
However, developers can still enjoy plenty of benefits with open source edition, which includes ownership of the technology and complete intellectual property protection.
#2 Advanced open source technology for excellent developer experience
The latest Pimcore X has been entirely revamped by including proactive support of nearly 400 talented community members. Backed by powerful PHP 8, Symfony 5 and ExtJS 7, Pimcore X is now faster and leaner than before. Symfony, the world's prominent PHP framework, has a community of over 600,000 developers and 50 million monthly download. The easy-to-comprehend documentation, clean source code, new coding standards and features of Symfony 5 offers a pleasant environment to speed up working with Pimcore.
#3 Easy data import with better connectivity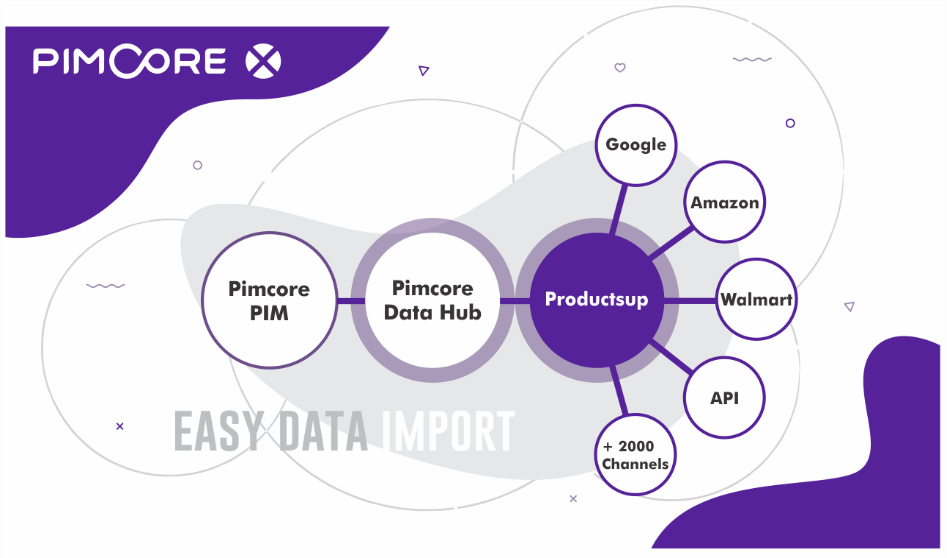 Pimcore presently handles more than 3.5 billion customer data, product data records and other critical data. The Pimcore X datahub is extended with a comprehensive data import function that accelerates exchanging of data. Developers can now import data from multiple external sources and map the data on Pimcore's data objects through the configured mapping without the need of code. The new data import tool, which is available free of charge, significantly simplifies import and export processes.
#4 Various improvements for users and enterprises
Besides new technological improvements, Pimcore X has come up with a lot many improvements for users and agencies. There is a new Perspectives Editor that makes easy to customize the view of the managed data. Users can create custom views for different groups without writing a single line of code. That means everything can be managed in the clearly-organized user interface.
The way of editing documents has also been fairly enhanced. Users can now edit the content in the CMS directly without reloading the interface. Pimcore X also offers a new AutoSave feature to ensure any change to the objects or documents cannot be lost. It automatically saves the changed data so you don't have to do it manually again and again.
For video streaming, Pimcore X offers support for MPEG-DASH standard. That means users can stream videos in the format that is best suitable for their devices.
#5 Convenient deployment in the cloud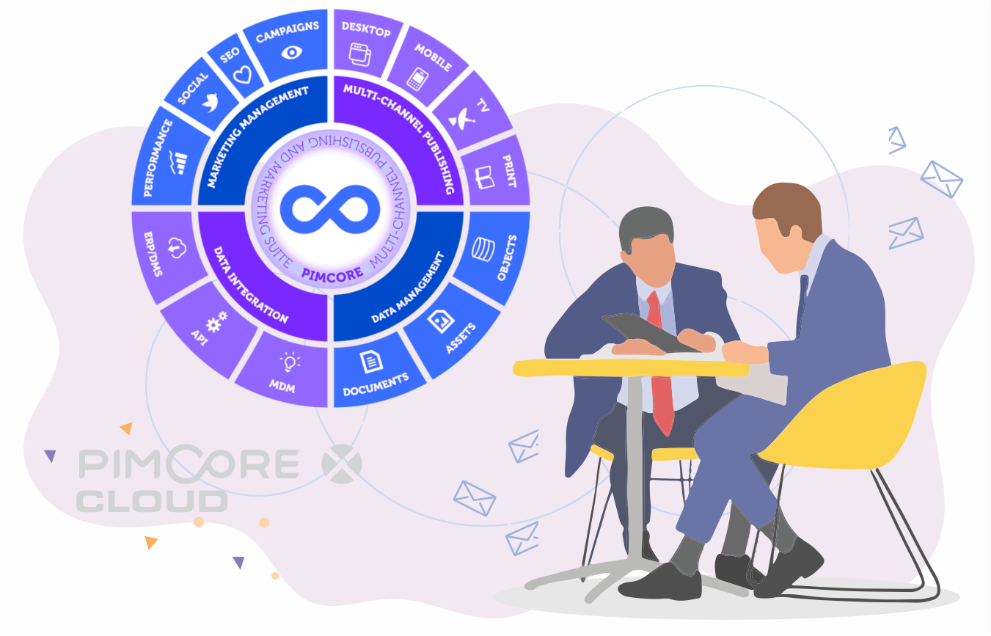 The new Pimcore X immensely simplifies the configuration of object storages, such as Content Delivery Networks and Amazon S3. Moreover, Pimcore applications are now more simplified as any changes to the data model can be easily integrated into CI/CD pipelines. In addition, the ability to run Redis in cluster mode facilitates better availability, higher maintenance and enhanced caching performance.
Pimcore X offers plenty of useful things for both developers and users. Developers will certainly appreciate how the programming of Pimcore has been simplified. Even the handling of data has become simpler which makes easy for users to work with the platform. However, the most important characteristics continue to remain while major focus has been put on creating value. What most companies have in common is a spark to find more innovative and efficient ways to conduct every day operation, which Pimcore X certainly satisfies.
Step into a New Pimcore Dimension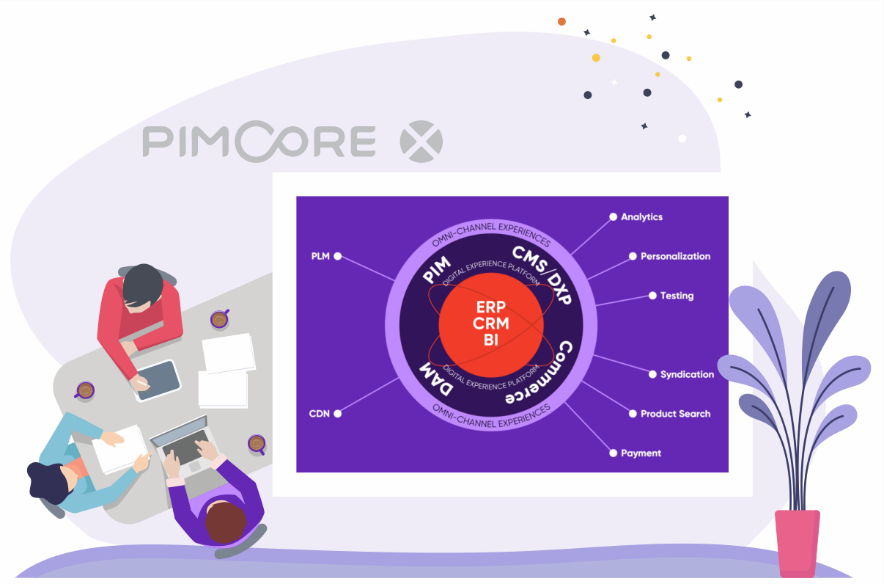 Updating to Pimcore X will be a seamless experience as this platform is at the forefront of technology. Besides adding new features and improvements, Pimcore promises to bring many more features in the future. As Pimcore's service provider, we are happy to explore new functionalities that Pimcore X brings. If you have any questions or need any assistance with Pimcore upgrade, feel free to get in touch with us and we are ready to offer a helping hand to solve your problems.