Pimcore is an open-source digital user experience platform that offers product information management (PIM), content management system (CMS), digital asset management (DAS), master data management (MDM) and digital commerce in a single system. Being a unified platform, Pimcore empowers businesses to have a single 'trusted view' of information across multiple channels to deliver the same outstanding user experience across all the channels. Since Pimcore is open-source, it is available free of cost for developers, businesses and enterprises. What' smake Pimcore exceptionally better than other platforms is its efficiency, flexibility, fast time-to-market, API based approach and hundreds of partners around the world.
Founded in 2009, Pimcore has gone through a number of improvements over the years. One of the latest and most notable versions that was released by the company was Pimcore 6. The new Pimcore 6 is based on the newest technology stack Symfony 4, which is one of the fastest PHP frameworks and supported by thousands of developers worldwide. Furthermore, Pimcore offers a brand new user interface and plenty of new features for developers as well as businesses. Let us get an insight into the latest features and improvements of Pimcore 6.
#1 Enhanced admin and editor experience
Pimcore 6 is available with a completely redesigned user interface that delivers optimum experiences to users. The platform allows businesses to manage millions of product data and hundreds of websites effortlessly. Users will also experience an improved look and feel by removing all unnecessary clutter, introducing a new set of icons and flat design. Besides data objects and data assets, editors can use a vast range of-8 characters for naming documents and URLs. This feature is particularly helpful during non-Latin language installations around the world.
#2 New notification tool to share elements with other users easily
Pimcore 6 comes with a new notification feature that allows one user to send notifications to others. When the user opens an element, he or she will see a share button that allows them to share the same element with their team members. When the user receives a new notification, a window with an option to open the shared element will be displayed. This great feature simplifies task management and allows users to share data with others much faster.
#3 The latest technology stack for enhanced developer experience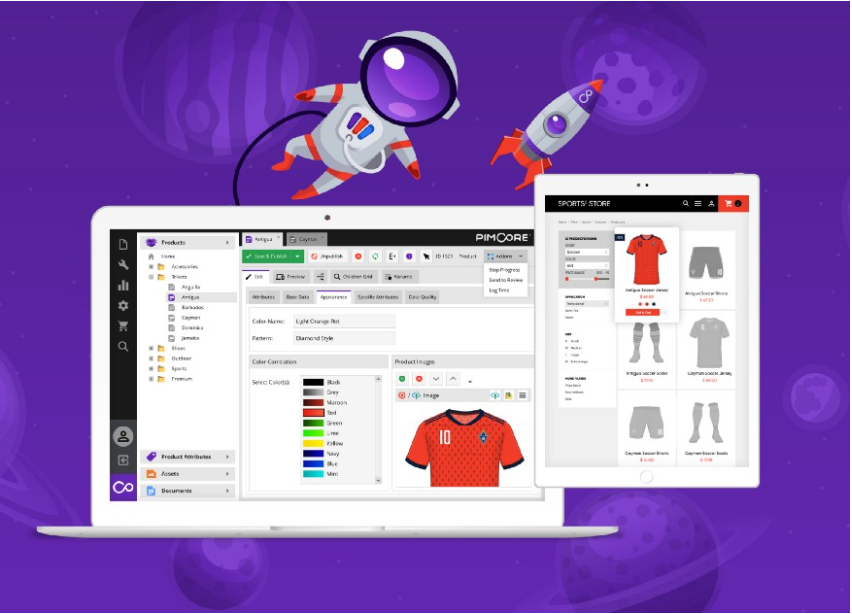 Since Pimcore 6 is based on Symfony 4, developers can leverage all the features of Symfony 4 during their Pimcore projects. Elimination of code clutter and offering clean source code enables developers to swiftly work on the framework. Symfony 4 is a lighter version of Symfony 3, which means all the unnecessary and obsolete features have been removed, so developers can use only what they need. The main reason behind this is to improve application performance and make it more scalable as the project grows in size. Whether you want to develop a large web store or a small API, Symfony 4 is the best PHP framework currently to work with.
#4 Send invitation link to add new users
As soon as a new user is created, he or she will receive an email containing an invitation link. This has made password management more comfortable and secure. That is because the users don't have to handle their passwords in their mailbox. In addition, it makes the administrator's job easy when it comes to user management as the administrator with a single step can create users and notify them through email. Administrators can control user rights, preventing fraud users to access the system.
#5 Speedy mass data record updating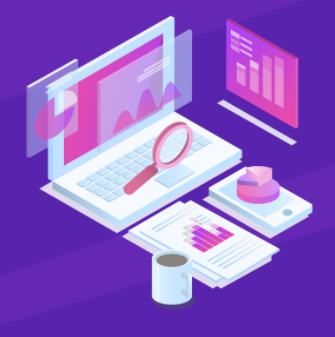 The structured data of products, users, employers, employees, supplies and inventory is managed by Data Objects inPimcore. The object grid feature makes it very easy to get a complete overview when working with mass data records. Equipped with a more intuitive user interface, it allows users to work with multilingual metadata, and save and share column configurations with other users. Column configurations are notified to a folder, but they can be now used across the system. Users with the help of several operators for trim and merge values can choose what to be displayed in the columns.
#6 The notification tool is integrated with workflow management
When working with workflows, notifications play an important role that reminds users about the upcoming tasks and sharing updated information. Earlier, the notification about the proposed changes was sent through email. It was very common for users to overlook the email. But, with the integration of the workflow tool with a new notification tool, users can see notifications right in their admin panel in the Pimcore 6. If the notification requires an action, users can click on it and take necessary action from the admin backend.
#7 Smart PayPal checkout button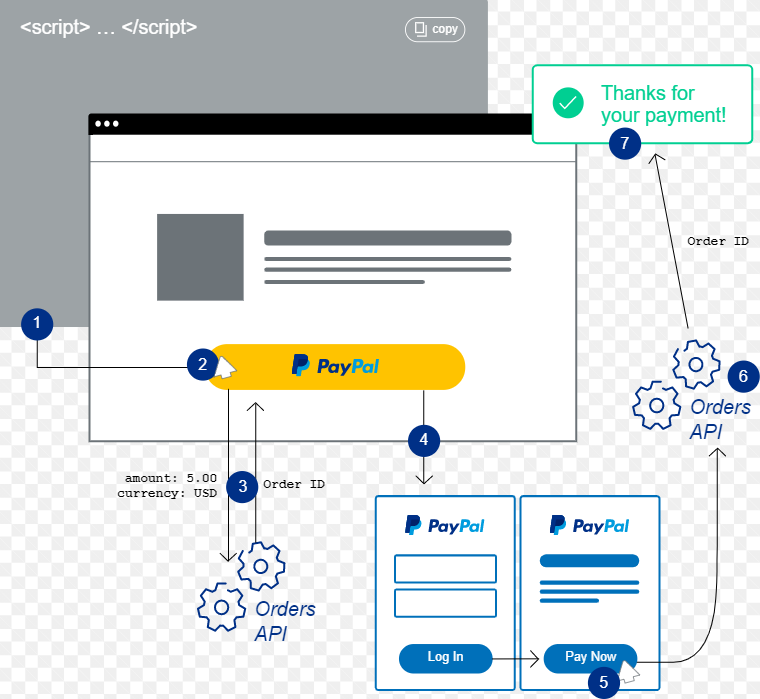 Now Pimcore 6 provides your customers with a secure and simplified way to make payments by integrating Smart PayPalCheckout Button. PayPal offers the most common types of payment options so that users can complete their purchase knowing that their information is always protected. Allowing for multiple payment methods, such as PayPal Credit, Pay with Venmo, iDEAL, credit and debit card payments, Sofort, Bancontact, and so on, and offering easier customization of the checkout process, it truly makes the checkout journey smoother and easier.
#8 Efficient content commerce with personalization
Pimcore 6 comes with a full-fledged platform package that allows you to personalize the setup in the easiest way possible. It boasts a strong combination of enterprise-level web content management system and microservices-based digital commerce platform, which makes Pimcore the most popular choice among marketing and IT initiatives. Pimcorehas enhanced a behavioral targeting engine that keeps a track of the user behavior on the server-side rather than on the browser side. In addition, it is completely integrated with the free Customer Data Platform, allowing you to personalize the view for web and commerce content.
#9 Synonyms support in product searches within the e-commerce platform

For enterprises requiring to deal with millions of different products, they need an alternative to MySQL that provides them with optimal user experience in terms of speed and performance. Synonyms are always an integral part of an efficient e-commerce search engine. Pimcore 6 now allows you to utilize the Elasticsearch synonym feature to offer seamless integration of synonyms in product searches. The sources of synonyms can be simple Pimcore assets, files, data objects, data tables, or any other sources. Elastic search integration will greatly benefit your business by delivering an efficient digital commerce experience.
#10 Improved Performance on saving object data with plenty of relationships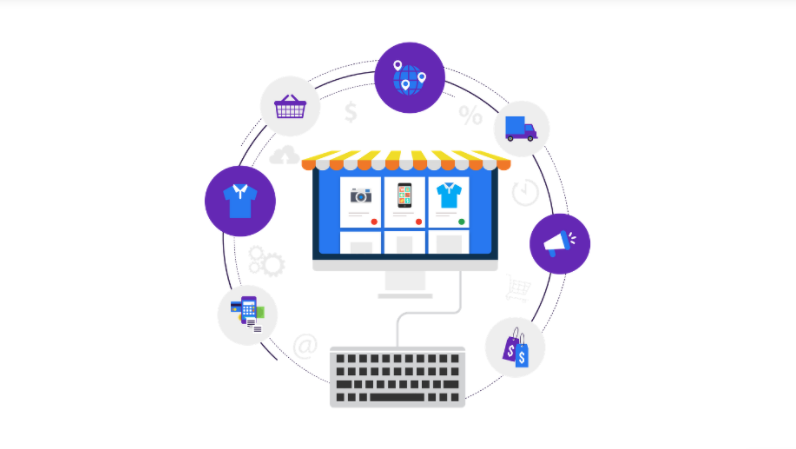 The performance can be seriously impacted while saving a new version when there are a lot of relationships generated. Often, batch editing of 25 data objects could take over 20 seconds to finish. However, the new version Pimcore 6 has significantly reduced the amount of time required to save the file. The performance has improved considerably and the new version can be saved way faster.
Bottom Line
New Pimcore 6 has introduced a lot many small as well big changes, but these are some notable ones and they together make a great difference in its usability and performance. Now users can perform operations much faster and smoother and can handle millions of product data without any hassle. If you are looking for a complete Pimcore solution, contact Velox Softech today as we have Pimcore experts on board who can help you get through the task of setting up the platform and integrating with your system.