Currently, there are over 50 PIM solution providers in the market that offers an innovative way to handle large product data. However, this industry is highly dominated by Akeneo and Pimcore PIM systems, which allows its users to seamlessly manage any type and any size of product information with minimum efforts. Although both are pretty similar, but they differ from each other in features. In this post, we will discuss and compare these two major PIM systems based on its functionalities and usability.
Akeneo
Akeneo was first launched in 2013 as a French start-up, and since then it has become very popular amongst small as well as large retailers.The first Akeneo version was developed on Oro Platform, but because of performance issues, the concept was changed. Later the second version was launched and it became the best Akeneo version until today. The latest version showcases advanced user interface and extreme performance, which was aimed towards improving Akeneo's simplicity and usability.

This PIM was released in three different editions:Community, Enterprise and Cloud. The Community edition is absolutely free and it is great for small businesses. For large companies looking to use extended functionalities of Akeneo must go for the Enterprise edition. However, you may need the help of professional Akeneo service providers or Symfony development company in order to implement Enterprise edition into your Symfony or any other web application, and it will also cost you set up and configuration fees. Some unique features of Akeneo are:
Efficient data management
Simple and intuitive user interface
Higher level of flexibility
Great for e-commerce retailers
Huge community of users
Easy integration with third party apps
Expanded user rights management
Pimcore
Pimcore is one of the oldest PIM systems that was introduced in 2010. Being a consolidate platform, Pimcore comprises of not only product information management, but also digital asset management, master data management and eCommerce management. That is the reason Pimcore is preferred by over 75,000 companies across the globe. Pimcore is free and it is available only in a single edition, allowing enterprises to work efficiently by merging important applications without complicated integrations.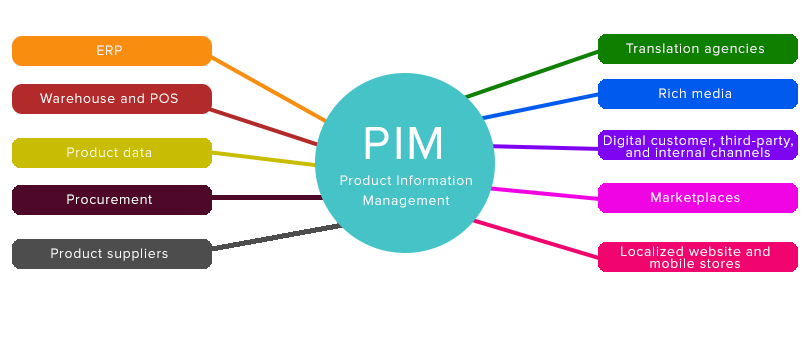 Pimcore is based on a service-oriented architecture where all functionalities are implemented through REST API and native PHP API. Its UIis based on the Sencha Ext JS Framework, which is one of the complex Java frameworks. Being a complete product and data management tool, Pimcore is simply great for managing any amount and any type of data. As Pimcore is fully adaptable and customizable product information management system, the set upcost is quite higher than other systems. Some key features of Pimcore are:
Easy to develop and use
Efficient workflow management
Customized data integration
Highly scalable and ready-to-use
Handle any type of digital data
All in one solution: PIM, CMS, MDM, DAM, E-Commerce
Conclusion:
Being free and opensource solutions, both Akeneo and Pimcore are great for enterprise users. Every business has its own requirements, and choosing the right system depends on your business goals and preferences. If you are a small business owner or need a customized PIM solution, then Akeneo is perhaps a suitable choice for you, but if you are looking for all in one solution, then you should go for Pimcore.