Mobile apps have become an essential tool to reach a large audience. But, the things start to get challenging when it comes to delivering great user experiences. It was 2015 when Google launched a new concept with an aim to deliver an immersive user experience across all mobile devices without needing to install the native mobile app. That concept was known as Progressive Web Apps or PWAs. Although native apps vs. PWAs has become a topic of discussion lately, PWA quickly started gaining popularity and some renowned brands already started leveraging it.
But, what are PWAs?
For those wondering – what is PWA – it is a website that is designed to run on mobile devices while retaining the look and feel of a native app. In other words, PWA makes use of the modern technology to deliver app-like user experience right on the mobile web browsers.
PWAs can be accessed from the mobile app browser or downloaded on the home screen. Similar to native app, a PWA can be used offline and load quickly. They respond instantaneously to the user actions and are also recognized by search engines. The whole point of creating PWAs is to eradicate the friction, allowing users to access the information they need in a fast, secure and reliable way.
Why You Should Consider Investing in PWA
A seamless mobile experience is vital for the business success in today's competitive world. In order to achieve long term success, brands must come up with mobile site, where the majority of the users begin their journey. Since PWA can be accessed directly from the app browser on any mobile device, it dramatically improves the user experience.
With a better user experience, you can keep visitors engaged for a longer duration, as well as they tend to visit you and buy from you more often. Today, the things have gone further. PWAs are also compatible with desktop browsers. If you are willing to know what benefits PWAs can bring to your business, keep reading this post. We will show you why it is worth investing time and money in PWA to make your business future-ready.
Reason #1 Discoverable by search engines
Based on a study, nearly 80% buyers use search engines before making a purchase. PWAs look like apps, but work like websites. Unlike native apps, PWAs are accessible through a URL and can be found by the leading search engines, such as Google and Bing. Furthermore, you can optimize your progressive web app to rank higher in the SERPs, similar to any website. PWAs have inherited SEO benefits of being fast and engaging that make easier for users to discover your products.
Let's say you searched for 'Christmas Gifts' and you see several results. You clicked on the first link, and after waiting for a few seconds the website opens up. You are about to check gifts and there comes a popup that says you must download the brand's native app for a better experience. Now this is irritating for most users. Not only they have to wait for the website to load, but also need to download an app just to check out some gifts.
Reason #2 PWAs deliver improved performance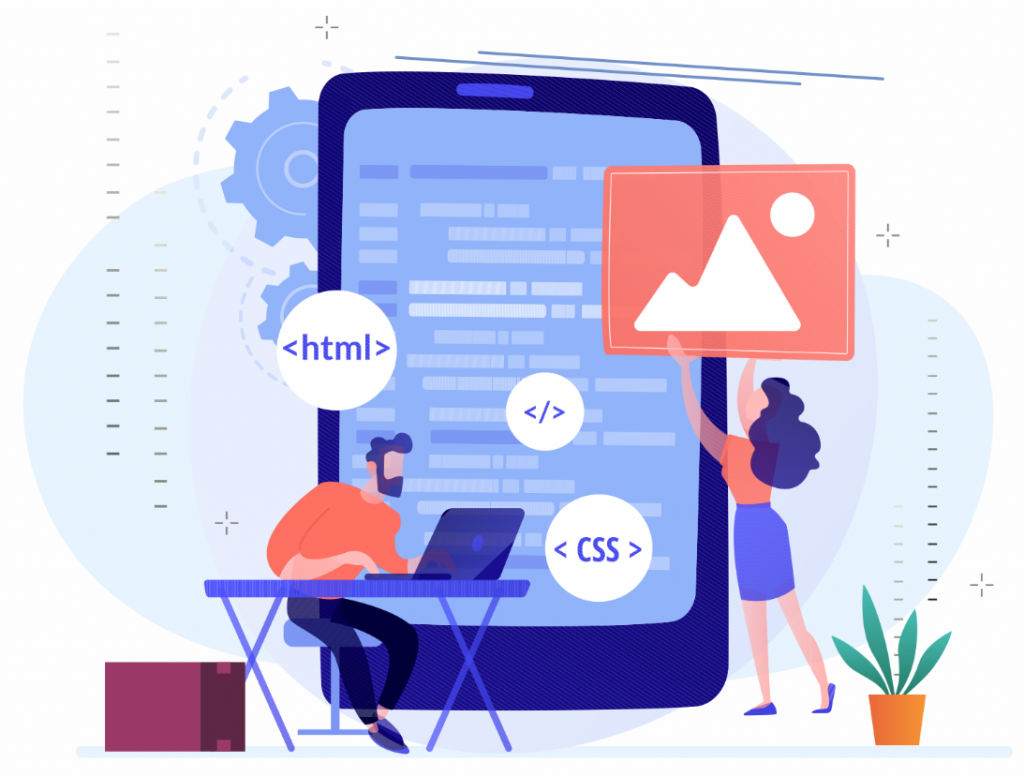 According to a survey, over 50% of all users leave a site if it takes more than 3 seconds to load. With such shorter time available, it is essential that you make every second count. No matter how good your content is, if your site performance is not up to the mark, people will turn away. On the other hand, if you spend some time optimizing your app, your prospects will thank you and your conversion rates will thrive.
Having fast loading speed ensures you don't lose potential customers. The main reason why PWA can drive higher conversions is they significantly reduce page load speed. They use service workers that enable dynamic caching and support independent connectivity. That means customers can enjoy a seamless experience even on the weakest network. Moreover, even Google favors sites that take less time to load.
Reason #3 Native-like look and feel
Today, people choose apps over traditional websites as apps deliver more user-friendly and aesthetic experience. PWAs combine the look and feel of the native apps and offer the best of website performance. Regardless of the technologies, frameworks and tools on which PWAs are developed, they deliver the same immersive experiences.
PWAs have the same design and settings similar to that of native mobile software. Just like native apps, users can also pin PWAs to their home screen for instant access, change icon size, screen orientation as well as customize other features.
Reason #4 No download or installation required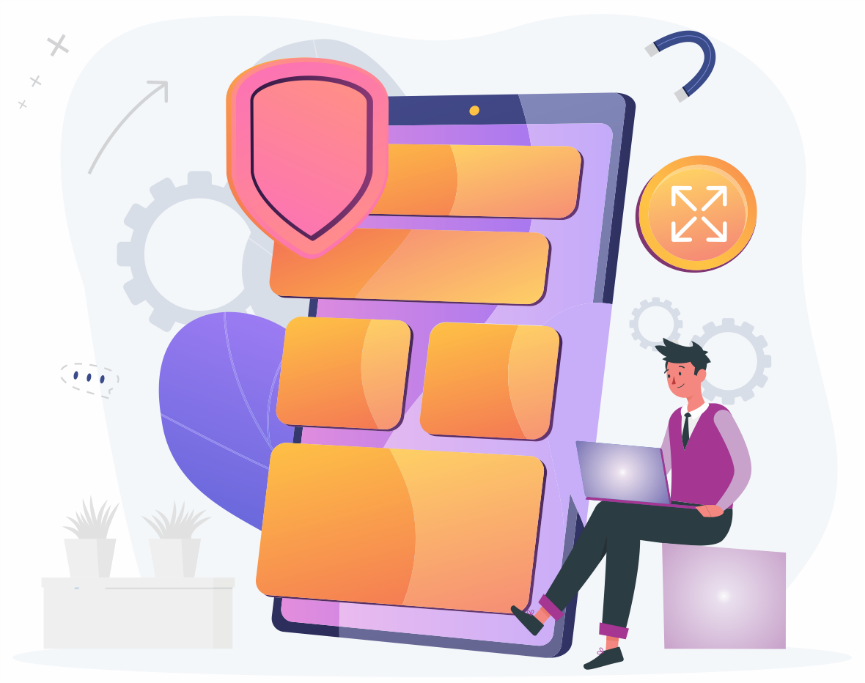 The main challenge with native mobile apps is you are supposed to download it and install on your device. Based on a study conducted by Comscore, more than 50% smartphone users in America download zero apps in a month. Further evaluating 1000 websites, they stated that the mobile web reach is 2.5 times higher than the mobile apps. This clearly concludes that users prefer apps that don't require download or installation. Moreover, downloading an app consumes a lot of storage space on the device.
But, with progressive web apps, users don't have to go through any of the hassle. Without downloading or installing an app, users can access the PWA through a web browser that function like an app. Within seconds, the content of the website will appear to your users. This cuts down the frustrating waiting time for the app to download as well as storage limitations. Users can also create a shortcut on the home screen for prompt access.
Reason #5 Release new updates automatically
PWAs are backed by certain functionalities that allow them to update automatically for every time you release new versions. This saves you from the burden of releasing a new version. There is no need to wait for Google or Apple's permission to roll out new features. All you need to do is upload files to the server, and users get to see the most current version of the app.
With this feature, brands no longer have to suffer from a problem, called software fragmentation where they have to maintain the old version of the app until they launch new update. Developers and publishers can implement patches immediately and simultaneously have full control over the content and information that are being presented to the users.
Reason #6 Send push notifications to keep your customers engaged
Progressive web apps support app-like features, such as push notification that plays a crucial role in keeping customers engaged. It enables you to keep your customers updated on new products, special offers and other messages that may be important to them. This keeps them engaged and gives you plenty of opportunities to enhance their browsing experience and add value to your business.
Statistics show that adding push notifications have proven to increase the engagement rate by 80% and retention rate by three times. It doesn't matter if the customer is actively using the device, users will receive push notifications and they can choose to read or dismiss. Being able to reach your users without putting any kind of effort can truly drive conversions.
Reason #7 Smooth operation even when offline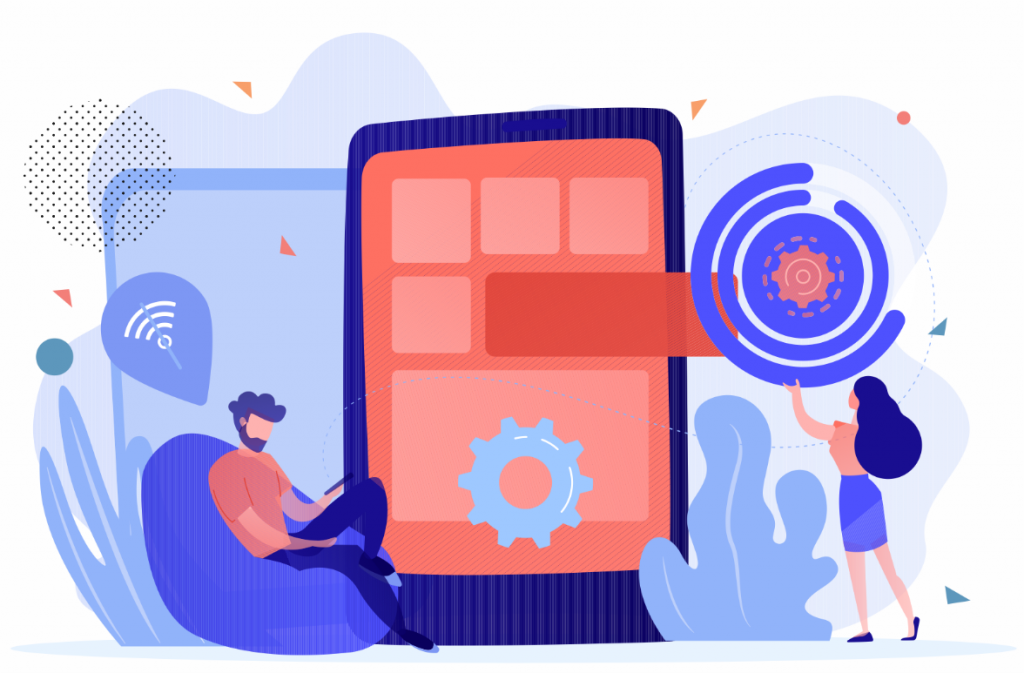 Another great feature of PWAs that cannot be ignored is its offline operation capability. User experiences are often compromised due to connectivity issues. Unlike websites, PWAs work seamlessly even when there is no proper or limited internet connection. That means if you temporarily lose the connection, you will still be able to use a PWA. Built-in service workers cache important information automatically, which enable users to access the content without an internet connection.
It is simply based on the saving of the content that users have previously viewed or accessed. If they try to visit new pages that they have not visited before, an app may show a custom offline page. This feature is particularly useful for e-commerce owners, as it offers greater availability and prevents visitors from abandoning their cart.
Reason #8 Faster return on investment
Not only PWAs offer rich app-like user experiences, but they also deliver a fast return on investment. As PWAs use web technologies and perform across multiple platforms, it saves time and money on creating different apps for separate platforms. They don't require different versions for different devices. This has resulted in saving up to 75% in developing, designing and maintaining native apps. Moreover, PWAs cost much less than native apps.
This is particularly helpful for startups that don't have an adequate budget for native apps, but still want to deliver engaging experiences to their users. Moreover, the update and maintenance cost of the PWA is minimal. With low development and maintenance cost, and high revenue through excellent user experiences, you will certainly see fast return on investment with progressive web apps.
The BottomLine
By combining the mostextended functionalities of the native app and websites, PWAs have proven tosignificantly improve user experience and retention rates that ultimatelytranslate into higher revenues. The decision to invest in progressive web appsis one of the most critical decisions for any business. If you are still skepticalabout investing in a PWA, think about its low development costs, enhancedsecurity, platform-agnostic, improved brand awareness, long user sessions andhigh conversions that make PWAs a go-to-choice for many leading companies. Whenyou are ready to leverage PWAfor your company, contact Velox Softech and we will help you achieve what youwish to accomplish with your app in the best possible way.