Finding a truly great programmer is like finding a needle in a haystack. Of course, there are good developers out there who will do their work just right, and most of the time, it will satisfy your needs. In addition, it is far easier to pin a good developer than a great developer. So, why would you waste your precious time and resources to find this rare species, when you can easily find an average developer? What's so special about 'great developers'?
People who are tagged as software developers are generally perceived to be 'brilliant'. However, this is just one of the characteristics required to become a great software developer. Being book smart may help you become a good developer, but it doesn't necessarily make you a great developer unless you possess some additional skills and qualities.
Even for entrepreneurs who don't have enough experience hiring great developers are not aware about what qualities to look for. Fortunately, here at Velox Softech, we know. After spending years in the web development industry and working with all levels of programmers, we have managed to pin down the characteristics that you should pay attention to before hiring developers.
In this article, we would like to share 9 qualities which differentiate a great developer from a good or average developer. It might take some time to understand and find great developers, but once you do, you will thank yourself.
#1 Positive Attitude
A positive attitude is one of the prime qualities a software developer should have. They should stay positive and willing to go that extra mile to solve problems and get the job done. When there is a product needed to be launched in the market or certain features to be introduced with a strict deadline, a great programmer should make every possible move to get it done before the deadline. However, you should not flood your developers with so many assignments that they cannot handle, and you should set realistic goals. One way to test the waters is by asking simple questions like how was your commute to the interview or do you consider yourself lucky for achieving this position, and see if they respond positively or negatively.
#2 Excellent Communication Skills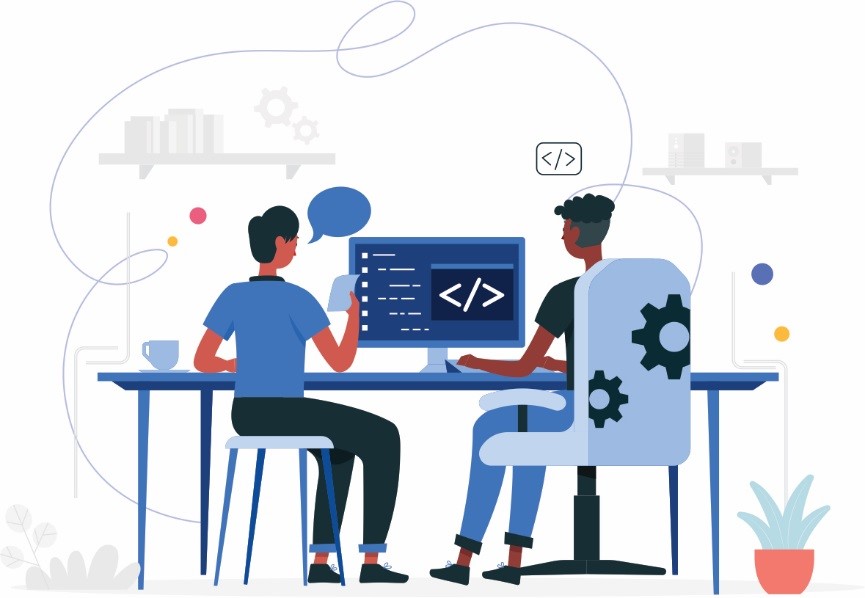 Excellent communication skills are not just about speaking fluently with your clients and employer. It's about conveying the idea and explaining the tasks in an effective and accurate way. They should be able to figure out problems, and propose an appropriate solution. Also, your developers should be clear and transparent in communication who understand their target audience, giving them the right details and helping them make an informed decision. If you don't know how to determine whether your potential developer has good communication skills or not, arrange a face-to-face meeting. Ask them both technical and non-technical questions to know whether they are able to answer questions effectively. If they don't answer cogently, chances are they might not be able to do their work efficiently.
#3 Great Time and Task Management Skills
This skill is something that a lot of people overlook, but it is important to have in the world that runs at a faster pace. A great programmer should have strong work ethics and show up at meetings on time. He should be able to assess the amount of time required to complete a certain task, communicate deadlines and deliver the product. Instead of you managing them, they should be able to manage your clients and other team members. One good way to test their task and time management skills is by assigning them a small task and give them a tight deadline. This would allow you to estimate how competent the developer is in completing the task efficiently and on time. Time is a crucial factor that can hugely impact the cost of the project, so it is essential that they deliver on time.
#4 Ability to Adapt, Learn and Grow
The world of IT is changing continuously, and as a great developer, he should be able to adapt himself to new trends and tools. They should be able to teach themselves new technologies and languages quickly and should do so out of personal interest. So, if say, the scope of the project changes unpredictably, he should be able to deal with the change and continue with the task. A great programmer is always aware that anything could change in the project life cycle, and therefore, he need to learn to adapt to the change on his own. This test could be tested by asking them questions like what technology have you heard about recently? Which technology have you learned recently? Answers to these questions will give you an idea about how much interested the developer is in upgrading his skills.
#5 Deep Technical Knowledge and Experience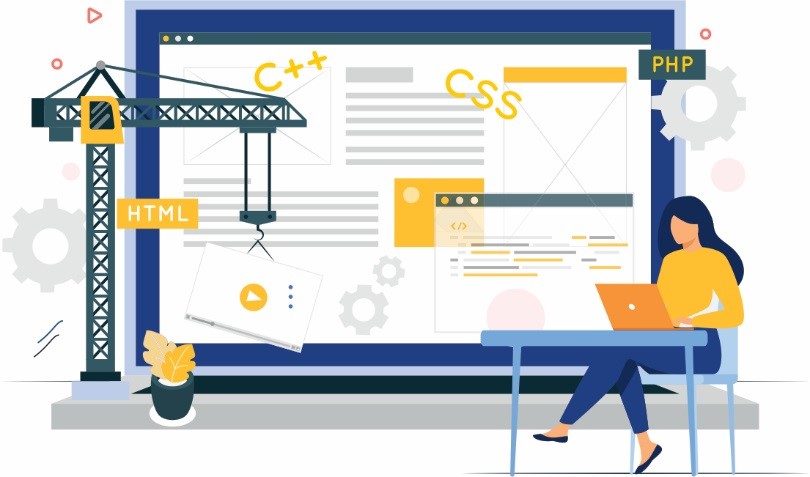 Great developers should have worked with several technologies long enough to gain experience and expertise. Of course, hiring the developer who has previously worked on similar product or similar technologies to yours would be beneficial. Experienced and professional programmers will follow standard software development processes and coding practices, which are easily understandable. Combining their cognitive skill with broad industry experience would help deliver favorable solutions quickly. A well-versed developer also believes in agile development and proper task management. If you want to learn about their experience and expertise, ask them to show their previous work samples. You can also assign a small programming challenge to see if they can solve the problem.
#6 Humble and Honest
A great developer doesn't bring his egos to work. No matter how experienced or well-versed the developer is, he is not always going to be the right. If he is wrong, he should admit his mistakes. Anyone can make a mistake, but learning from mistakes is the right thing to do. Moreover, there could be heated argument with other team members during the code review. He must stay calm and humble when people criticize his work. The ability to take criticism from others and correcting mistakes would result in a collaborative team that would benefit your business in the long run. One way to test their humbleness is arranging a face to face interview and deliberately criticizing their work to know how they respond.
#7 Work as A Team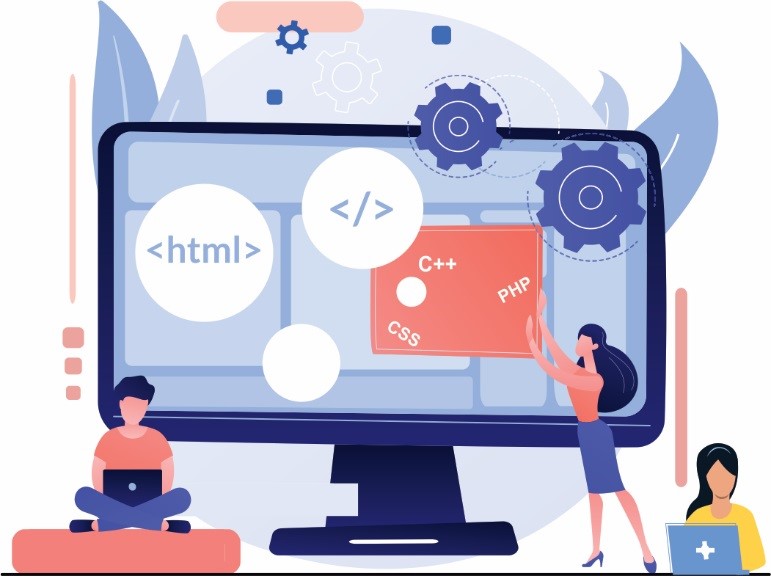 Software development is a collaborative process, where inputs from different people and departments are needed to deliver a successful output. A great developer should be open to receive opinions and information from other team members. If required, they should also help other teammates when they are stuck that would help them resolve queries faster. Remember that no one is omniscient, so everyone should be allowed to share and discuss all ideas. A great team member treats everyone with respect and empathy, and lifts everyone up rather than working in isolation. To check this quality, see if the developer has mentored other developers. Ask him whether he loves to work alone or with the team. This would give you a clear idea about their working preferences.
#8 Commitment to Quality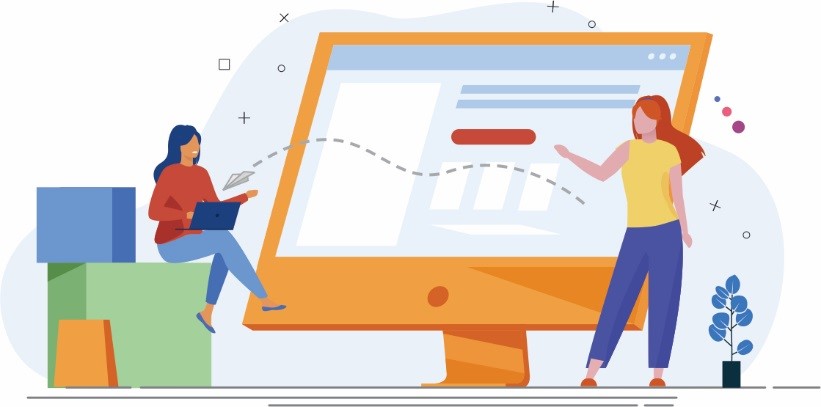 While we all ask for faster software development cycle, but maintaining high-quality of code is equally important. In fact, taking time to write quality code can save you time in a long run that you would waste finding and rectifying errors if they are not properly written otherwise. If the developer is not committed to delivering quality work, he will remain as ordinary as the work he delivers. Developers should be determined to build enhanced systems. No features should go out in the market before they are reviewed under strict conditions. They should have the ability to pay attention to the detail and have a clear vision of the end-product. To test this skill, give them a piece of code and ask them to find bugs and re-write code to the best of their ability.
#9 Creative
A great developer should be able to think outside the box and come up with innovative solutions. They should be aware when to apply certain answer to problems, and avoid reinventing the wheel. They should not only grow and expand their technical skills, but their non-technical skills too. It's not about completing the tasks that are assigned to them, but they should find creative ways to accomplish the task in a cost-efficient and agile way.
Bottom Line
It has become more difficult to find excellent programmers, especially when it comes to cross-platform mobile application development. The tech industry is facing scarcity of talented developers. Thankfully, with Velox Softech, you don't need to deal with hiring individual developers. We have a team of competent developers who possess all the qualities mentioned above, so you can rest assured you have the right team on board to work on your project. They love programming, and know how to pick things that work well. They are ardent collaborators who know how to communicate efficiently with the team. Hence, if you are looking to work with a friendly team of developers and build solid software products, contact us today.