The mobile phone has become a vital tool for all types and sizes of businesses that are looking to expand and grow. Millions of businesses and individuals with a vast range of strategies, ideas and resources have already built enterprise mobile apps in order to attract more audience and boost their e-commerce sales.
Many people think developing a successful app requires a good idea and a team of developers who can bring their ideas to life. Since the app market is becoming increasingly competitive, having a unique app idea is not enough to make your business stand out. The app development requires a great amount of time and money, and therefore, going to this development process unprepared can result in frustrating, expensive and brand-damaging mistakes.
Whether you are an individual or a business, if you are looking for an incredible mobile application, you will need to do in-depth research and planning before you hire a team of developers to start building your app. If you invest your time thoroughly to piece the building blocks together, you can make the app development process much smoother, and give your business a competitive advantage.
That being said, here are some important things that you need to keep in mind before starting app development.
#1 Determine Your Business Goals
The first and foremost step to the app development project is to determine your business goals. Whether you want app as an extension of your existing business or you are going to be totally dependent on your app for conducting business of your start-up company. If it is former, you need to ensure that your app aligns with your business objectives as well as brand image. If it is latter, then your app is the first interaction point that customers will have with your start-up, so make sure you make that lasting first impression.
Another thing to consider is the industry of your app, whether it is finance, entertainment, e-commerce, social-media, messaging or games. This will help in identifying the functionalities your app needs, and what kind of developers you need to hire for your app. Once you identify your end goals, prioritize them, so you will know where to start from.
#2 Find Your Target Audience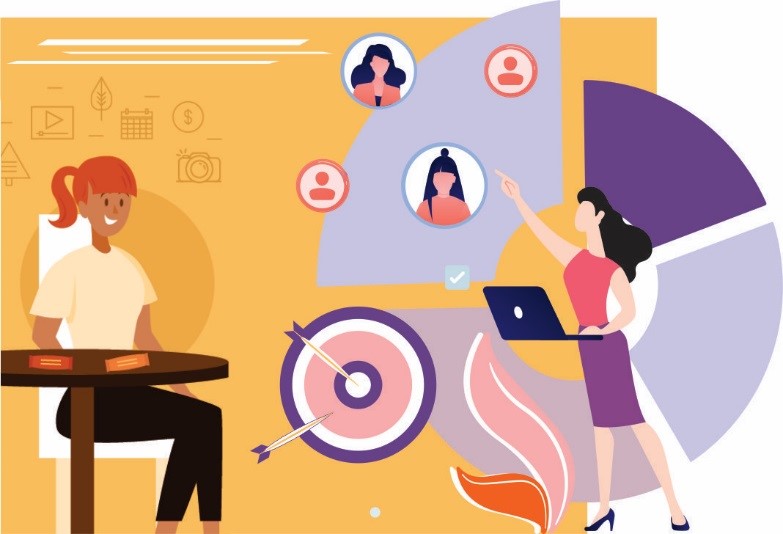 Your app will not reap substantial results if you don't target the right audience. Hence, the next step is to determine your prospects, their preferences, their goals and the technologies they use as the success of your app majorly depends on it. Your app will not make its way to your customer's phone if it doesn't care about their requirements or add value.
It is necessary to have a strong understanding of your customer base before you start app development. With a good idea of your customer requirements, you can come up with essential features and user-friendly interface that meet their expectations. Identifying the right audience also lays a foundation of your sales and marketing strategy that will help you extend your reach and get your app downloaded by more people.
#3 Set Your Budget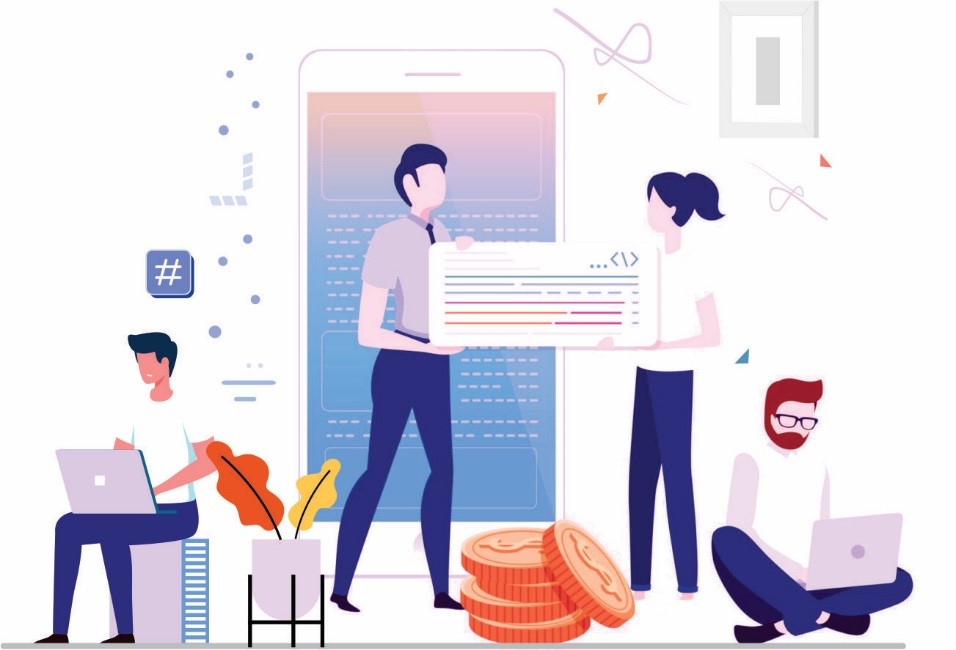 The cost of the app is another important thing to consider before creating your app. There are plenty of factors that contribute in determining the cost of development. These factors must be analyzed accurately before starting app development. Features are the first and foremost element that decides the cost of development. The more features you include in your application, the more cost you are required to pay.
Besides development cost, you should also consider the cost of marketing the app and buying add-ons that you may need to enhance the UI/UX. In-app purchasing, payment method, social media integration, smart site search and so on are some plug-ins that you may need to boost your ROI. These add-ons can be pricey, and therefore, you should consider it as a one-time investment before integrating in your app. The overall cost of app development depends on what you need in your app. As a thumb of rule, first invest into critical features and add-ons, and later spend on complementary features as your app starts generating revenue,
#4 Choose the Correct Platform and Technology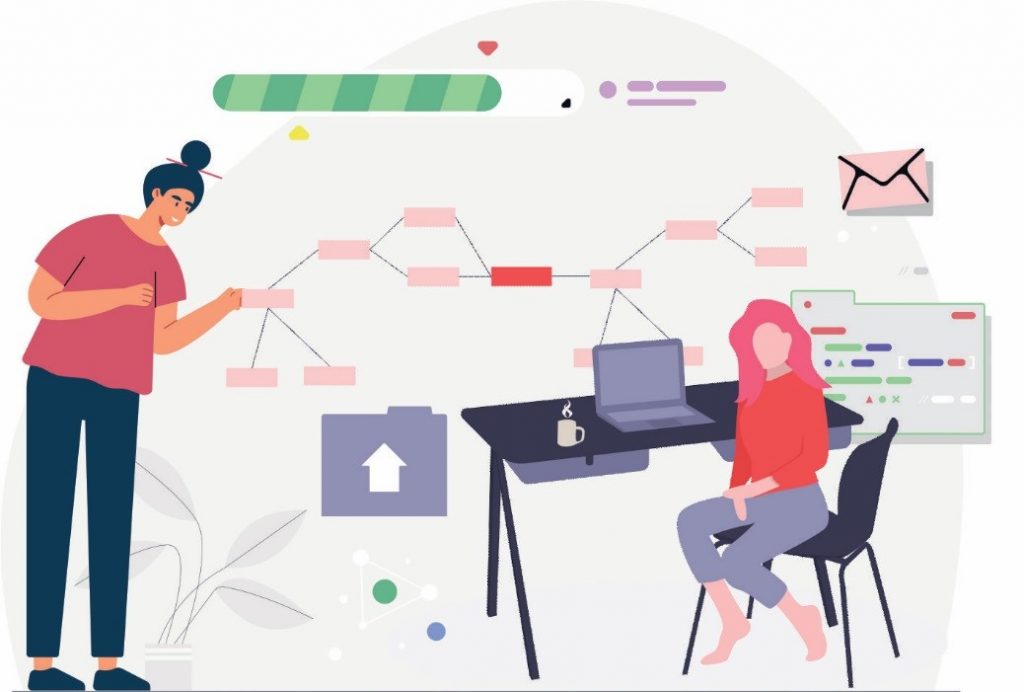 One of many critical technical decisions that needs to be taken before beginning app development is choosing the right platform and technology. What platforms do you want to launch your application on? What technology will fit your needs? In most cases, factors such as target audience, region, age group as well as your business goals will help you figure out what to choose. For instance, if you are targeting the audience in the US, then you should primarily focus on iOS.
Another important decision you are supposed to make is choosing the right framework. If you are looking for native Android or iOS app development, you might want to go for React Native. If you are looking for hybrid app development, then Flutter, Ionic or Xamarin might work well for you. Native apps are ideal for heavy-duty apps such as gaming or the photo/video app, while hybrid apps are often preferred for budget-oriented projects. The ultimate choice depends on your business requirements and goals.
#5 Analyze Your Competitor's App
It is absolutely crucial to research and analyze your competitors in order to know if your app idea shares fundamental grounds with others. It is always beneficial to watch what your competitors are offering. By doing so, you will be able to understand the functionalities and get a comprehensive idea of their app. Use your competitors' app and discover points that you might want to improve or add extra features that further enhance the user experience. Focus on the parts where your competitors failed to deploy, which will improve the chance of your app success.
Once you find your competitors, you can compare their app store category rankings. The rankings tell you about who the big players are and who are starting-up. It is a good idea to start your competitor analysis by watching the industry-leading competitors. Learn about what customers are saying about their services, including both positive and negative views. This will help in determining flaws and preventing them in your app.
#6 How Your App Will Generate Revenue
For most businesses, the ultimate goal is to get more app downloads and generate revenue. Therefore, before creating the app, you should also consider monetization options. Initially, you can allow users to download the app for free, but they need to pay or buy a subscription in order to access certain features or content of the site. If you are offering in-app purchases, you can sell physical or digital products through the mobile commerce channel.
When you create a solid customer base, you can partner with specific advertisers and brands. This model is a win-win situation as you don't only get paid for the users action, but you will also be able to generate further user engagement. It is important that you get a thorough understanding of each model before starting app development, so you can know what monetization option will be right for your business.
#7 Security Measures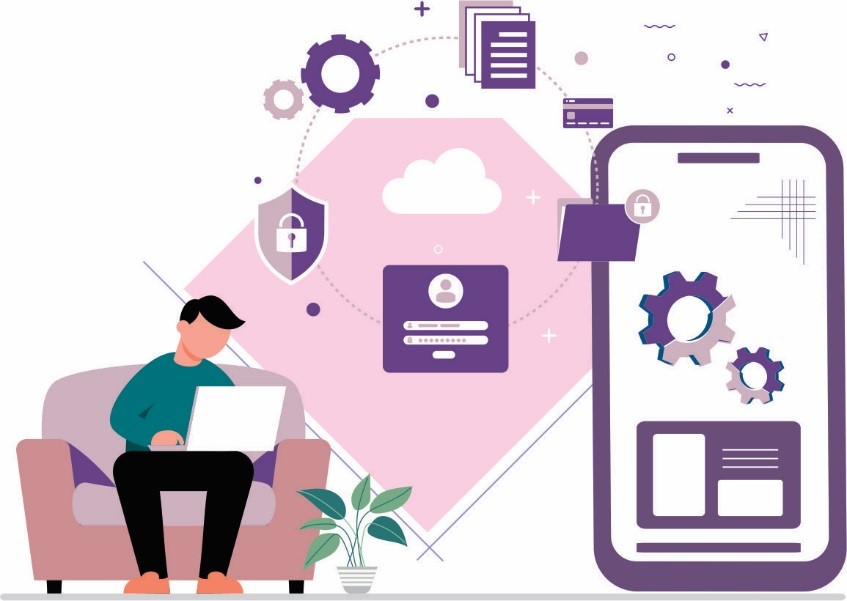 It is the responsibility of the business to ensure that the user data they are accessing to give them personalized engagement should be kept secure. Security should never be considered lightly when anything is connected to the internet. The apps with security loopholes may easily fall prey to hackers, and the consequences may turn out disastrous for both the brand and its users. If there is an exchange of information through push notifications, IoT or chat box, make sure the data is end-to-end encrypted.
Furthermore, you need to include the privacy policy in your app that informs users about what information will be collected and how it will be used. The advantage of considering security measures at an early stage will give you ample time to get any legal consulting as well as design and implement security measures within the app. The security of the app is a major concern, and hence, you should make sure it is being developed early in the development stage.
#8 Document Everything
Once you have figured out everything that your app needs, it is essential to note down all your hard work. By doing so, your developers as well as other members will be able to understand your exact requirements and work on turning your dream app into reality. To begin with, prepare a brief document about the project, technical functionalities and mobile design. Pen down the critical features of the application, so the developers know what to focus on first.
Don't get too much involved with petty details because what users care about is whether your application helps them solve their problem. The document should basically describe how you wish to see results of the development process, making sure you and the app development team stays on the same page.
Final Words
Thus, if you are planning to build a mobile app, these 8ground-rules can help you immensely. The mobile app development is a long andcomplex journey, which takes a great amount of time and resources. Therefore,having certain things at the back of your mind before starting app developmentwill make your application less vulnerable. We advise you to contact mobile appdevelopment experts, like Velox Softech that can assist you in following allthe above-mentioned points in order to plan and develop your mobile app effectively.