tFor most people running any type of e-commerce store, theirmain goal is to be scalable and expand their business without increasing theirworkload. There are so many tasks to carry out for an e-commerce businessowner. These include managing your inventory, marketing your store, posting onsocial media channels, responding to customer queries, accounting, bookkeepingand so much more. Whatever it is, they are all time-consuming and exhausting.
It is a dream of every online store owner to make their livelihood by working in their own time and place. But, this dream immediately turns down when you think about managing the above mentioned tasks. Fulfilling this dream is based on how well you build your systems that automate certain tasks, simplify them and make them easily replicable. This can free up your time, save energy and finances, giving you more freedom as the e-commerce owner.
Why You Should Automate Tasks for Your E-commerce Business
E-commerce businesses today struggle to manually manage their daily tasks. Workflow automation in e-commerce allows you to streamline those tasks and makes it easy to organize, and boost your productivity. Besides boosting productivity, automation brings plenty more benefits, such as:
Reducing errors from manual inputs that may be caused by humans.
Eliminating the risk of losing the customers if you fail to deliver correct product information.
Saving plenty of time, which you can dedicate on other important tasks.
Saving money by executing the tasks with limited resources and without hiring more manpower.
Easy data monitoring as the automation tools automatically generate graphs, charts and reports.
Better task management as the automation tool offers calendars, dashboard and plenty of other features to manage data from a single place.
Better team collaboration as multiple members can access and provide their feedback on a particular project.
Well, that being said, here are some important tasks that every business should consider automating now.
#1 Automate Inventory Management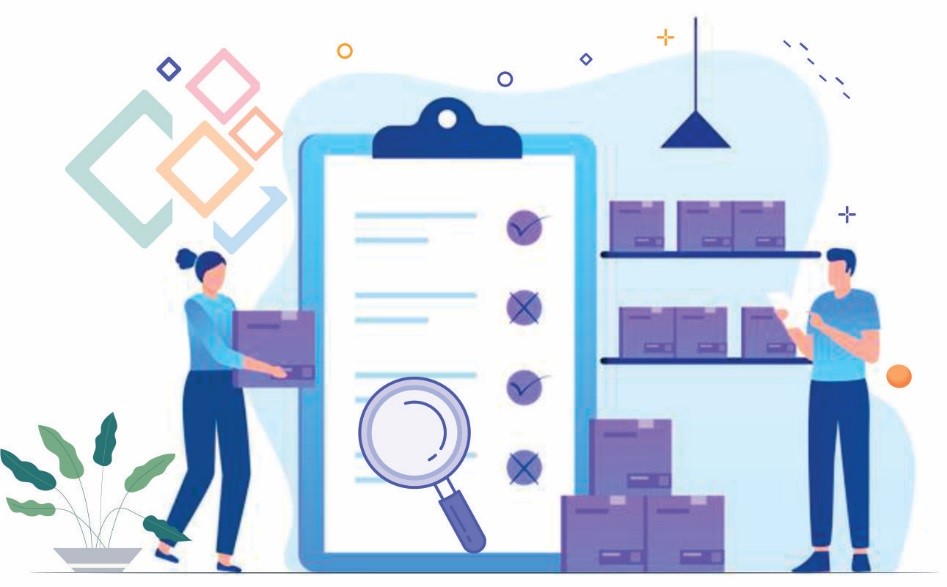 Managing inventory and keeping a record of the stock that is available for purchase is a crucial job. If you are running a small business, it may be pretty easy to manually update your inventory. But, as your business expands, managing inventory can become one of the most difficult tasks to accomplish. Manually tracking your products using excel sheets and tables are prone to mistakes, and correcting those errors can turn out time-consuming. That is the reason over 45% of small and medium businesses don't choose to track inventory.
Therefore, inventory management is one thing you should automate in your e-commerce store. It makes easy for you to update the inventory when a product arrives at your facility, a customer places an order or process returns. There are many inventory management tools, such as Zoho, Saleswrap and Finale Inventory that can be integrated with your e-commerce store. These tools can also help you connect multiple channels and synchronize them automatically in real time.
#2 Automate Product Information Management
If you have been in an e-commerce industry for a while, you would know how tedious it is to manage product information, especially when you have a massive variety of products spread across numerous channels. For any business running single or multiple online stores or sales channels, incorporating a PIM software should be the key component in their business strategy if they wish to operate those channels efficiently. Imagine you are running several stores, and you fail to publish the same product description across those channels.
With Product Information Management software, you wouldn't have to worry about your product data. PIM automatically collects data from multiple data sources and formats, and merge them into a single source of master data to ensure a single, accurate view of the product data. There are PIM tools like PIMCoreandAkeneo, which can make product information management a lot easier for you by keeping product information up to date, display consistent specs, sizes and colors as well as customize information as per the location or channel. These tools will give your prospects the most accurate, complete and compelling product information, no matter what channel they choose.
#3 Automate Accounting and Bookkeeping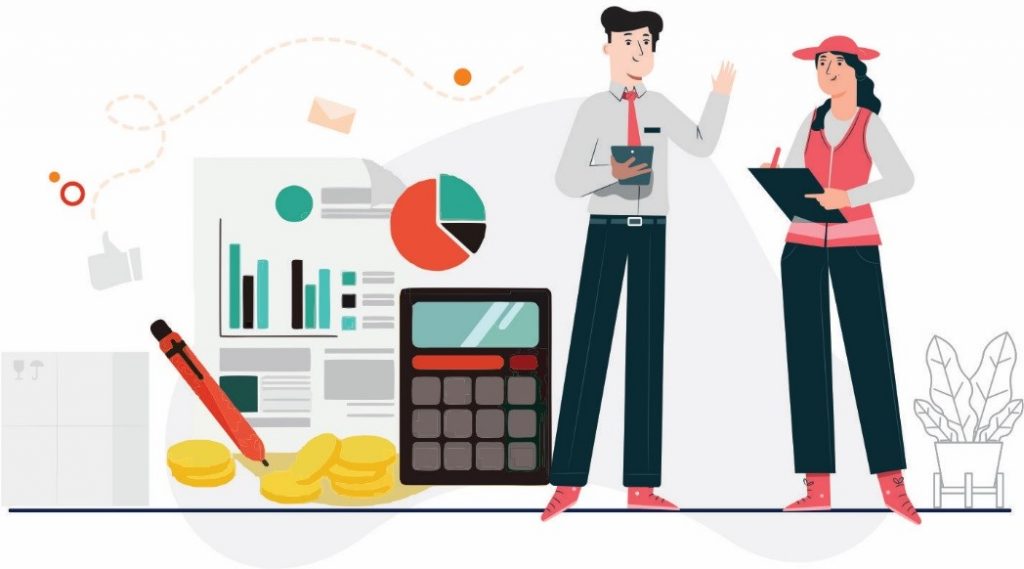 Running a business involves tons of transactions that need to be maintained. Needless to say, keeping a track of invoice payments and receipts, and organizing them is of the utmost importance as it gives you an insight on how much revenue your business has generated over a certain duration. It may be easy to keep a record using the spreadsheet, but as your business grows, the process will start growing difficult. Not only you will need to hire more people in the accounting field to track your transactions, but they will also be prone to errors if you choose to do it manually.
Make your life easier by using automated accounting and bookkeeping tools that can reduce manual workload to a great extent. Using such tools, your accounts department no longer has to spend hours going through hundreds of receipts, invoices and other business documents. Furthermore, it will make easy for you to understand cash flow and expenses, plan and manage inventory, reduce payment delays and reconcile bank statements. QuickBooks, Zoho Books, Xero, Microsoft Dynamics GP and SAP Business One are some specifically designed accounting tools that can be seamlessly integrated with your bank accounts and payment systems.
#4 Automate Cart Abandonment
Shopping cart abandonment is one of the major problems, which is faced by almost all e-commerce stores. In fact, studies have shown that over 69% of total carts are abandoned every day. Customers abandon the cart for many reasons, such as unexpected shipping costs, lengthy checkout process, concerns about payment gateway or unable to find a discount code. This number can be reduced by reminding users about their abandoned cart items, but do you have adequate time, money and resources to go after so many potential customers every day? You can imagine how painstakingly laborious it would get.
This is when automating shopping cart abandonment tools come in handy. You can use automation to filter users who have added products to the cart, but haven't confirmed the order. Afterwards, you can give commands to these tools and they will send bulk emails to your customers in a few clicks. Automating cart abandonment emails can dramatically increase your conversion rates, help you pitch upsell and cross-sell products and enhance customer experience and relationship with your brand. Crazy Egg and OptinMonster are some automation tools that can trigger automated emails and boost your sales.
#5 Automate Customer Support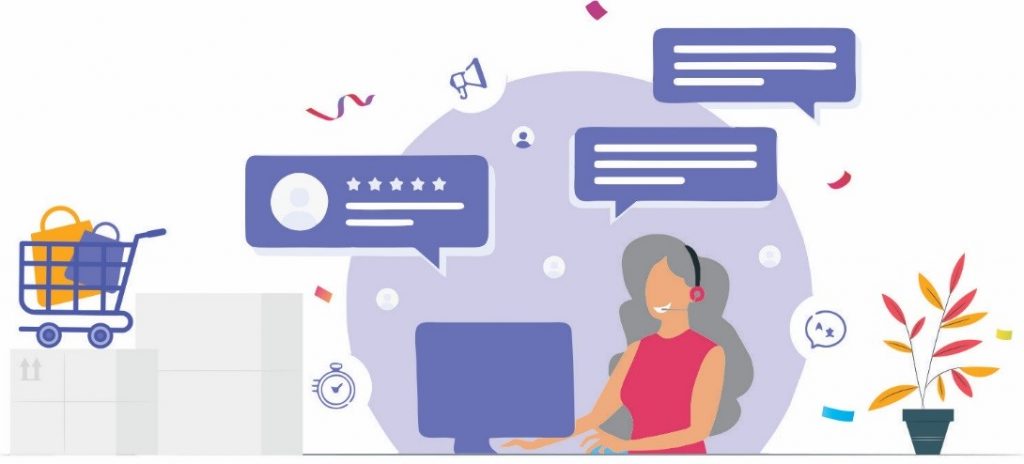 Customer support and services constitute an important part of any e-commerce business. Besides products and services you sell, people expect many things from your business, such as speedy responses, knowledgeable staff, clear and efficient communication and cross-channel consistency that can help resolve their queries. Although customer service is something that needs a human touch, it is not practically possible to attend thousands of calls, emails and messages in a timely manner if you rely on human employees. Hence, the most efficient way to do is by automating the customer support.
There are several processes that you can automate with customer support automation tools, such as following up with the customers after you respond to their queries and automating the helpdesk system to give scripted responses to common problems. Doing so will help you streamline customer service processes, reduce the manpower cost and reduce the time to respond the customers. Automation tools like Zendesk, GoToAssist, HelpScount and Groove can efficiently handle your customers by sending automated replies and responding to repetitive queries. However, you cannot automate it 100% otherwise it will remove human interaction, and after some point, customers wills hate interacting with computer systems.
#6 Automate Social Media Sharing
Social media plays a significant role in the success for any small, medium and large e-commerce businesses. Based on a study, over 70% of all users are influenced in their shopping choices by what they discover through social media. Brands that have understood the importance of social media have already started leveraging it in order to interact with their followers, drive traffic, build brand reputation and grow their revenue. However, creating posts and regularly posting on social media can be time-consuming and exhausting if done manually.
Therefore, social media sharing is another task that you should think of automating in your e-commerce store. With social media automation tools like Buffer and Hootsuite, you can schedule posts, monitor your social media engagement, view reports and create posters and advertisements that can be shared across multiple social media networks at once. These tools will not only take a lot of the burden off your shoulder, but also help you expand your social media reach, re-engage with customers, increase customer retention rates and improve customer loyalty towards your brand.
#7 Automate Post-Sale Customer Follow Up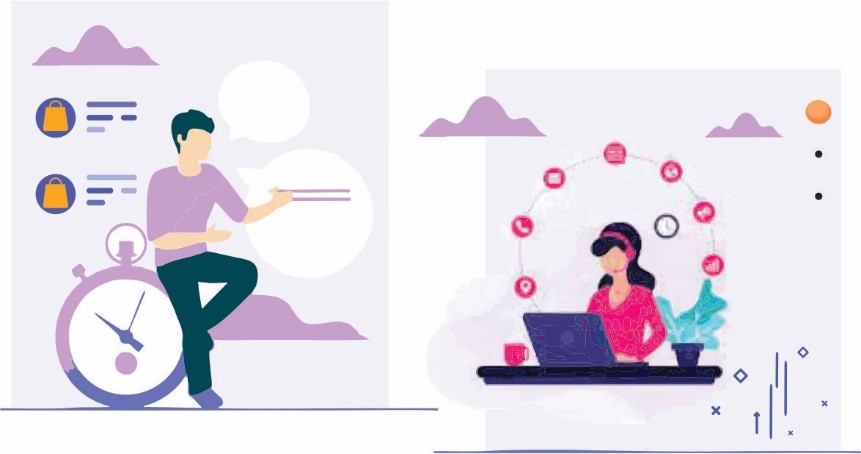 Growing business revenue doesn't always mean targeting new customers, but the best way to boost your sales is retaining existing customers. Studies have shown that attracting a new customer is 8-12% more expensive than retaining previous customers. Over 60% of business comes from existing customers, and existing customers don't come back unless you follow up. But, follow-up is a nerve-wracking process. Knowing what customers have bought previously, and targeting them with suitable products and information could be time-consuming if you do it manually.
But, when you automate this process, following up with the customers can be simplified. Workflow automation tools can help you send follow-up email to a customer who has just placed the order. The content of the email can be saying thanks, asking for reviews, giving discount coupons or offering personalized product recommendations. Doing so will keep your customers engaged with your brand, increases loyalty, and ultimately bring you more sales. MailChimp, Zendesk and HubSpot CRM are some great tools that can help you automate customer follow-up emails.
#8 Automate Product Returns and Refunds
Every e-commerce store at some point encounters returns and refunds. Returning an item can be a frustrating experience for customers. The reason for the return could be anything, such as received a wrong item or damage product. This situation, if not addressed in a timely manner, can result in a customer lost completely. However, you can make this process less time-consuming and hassle-free for your customers by automating it entirely.
Firstly, you should have a set of protocols so that every customer service executive knows what actions to take, and hopefully, without your consent. Have a well-drafted return policy that clearly explains the terms and conditions for the refund. Provide your customers with a simple and easy way to request for refund, and let them know how much time it will take for the refund to process. Usually, it takes a couple of days since there are multiple parties involved in the process. Automation in returns and refunds will keep your shoppers happy and create a trustworthy bond. Returnly and Return Magic are some good tools to handle product returns efficiently.
Wrapping Up
A productive business rules the market. And, automation is one of the necessary tools if you wish to boost productivity and run your e-commerce store efficiently, along with enjoying freedom and a lifestyle of your choice. There are many tasks that you can automate, but the above mentioned tasks are standard business operations that most certainly need to be automated. Once you have good tools on hand, your e-commerce business would largely run without you.