Product information is vital for any business. Customers expect detailed, accurate and correct product information throughout all the sales channels. If you don't meet their expectations, they will simply leave you, and choose a competitor over you. Hence, it becomes imperative to deliver correct and complete product information in order to attract and retain potential customers. Managing a large product data can be challenging, unless you implement an efficient Product Information Management (PIM) solution.
A PIM solution is simply a software that enables seamless creating, gathering and organizing product information across both online and offline channels. With a PIM solution, you can deliver engaging product experiences across all the e-commerce and sales channels. However, when you consider B2B companies, implementing a PIM solution can be extremely complex. Given the vastness of data, complexity in product details and vendor multiplicity, the challenges in managing product data are multifold. Analyzing and identifying these challenges with the help of a robust PIM solution can be useful for the company's growth and success.
Here, we have listed top 8 challenges that are faced by B2B companies, and how to overcome them successfully.
Challenge #1 Maintaining top quality of a large amount of data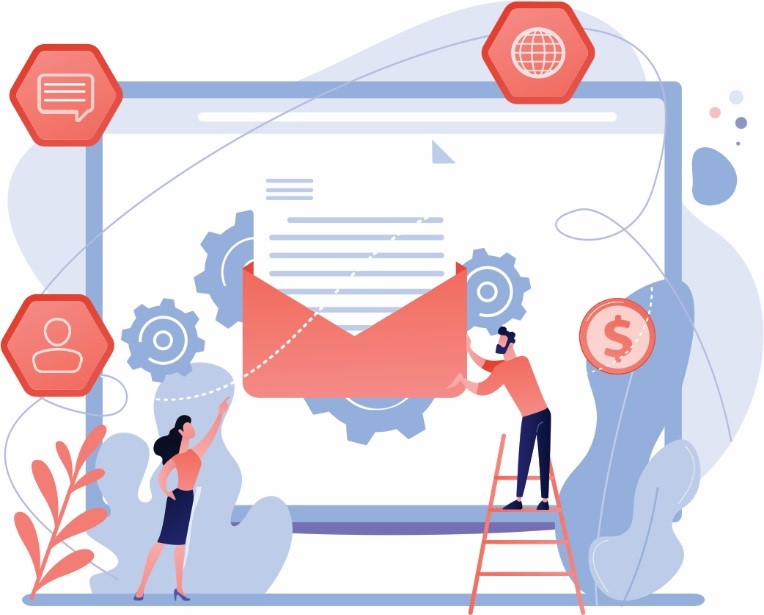 Handling a large amount of data is challenging for all business sizes. It gets even more challenging with a PIM solution as the amount of relations and structured attributes grow. Even a few hundred products will develop a complex data model with thousands of rows in the database. Dealing with such a huge quantity of data can be tiresome and prone to errors. You always need to ensure that relevant and accurate information is retrieved.
A reliable solution would be using a PIM software to properly organize the distributed data and centralize product information. PIM software creates a central repository of data, which can be accessed by multiple authorized people, enabling easy handling and manipulating of any amount of information. Some PIM solutions, like PIMCore, come with inbuilt features that allow you to assign duties, and choose what to show to specific user roles.
Challenge #2 Establish a transparent communication channel between teams and departments
Establishing an effective communication is one of the biggest challenges, especially in large organizations. As the business expands, the departments often fail to share information, objectives and priorities with other departments. This ultimately leads to poor performance and make department less productive. Hence, a business needs to come up with effective strategies that remove communication gap throughout the organization.
Fortunately, with a PIM system, you can establish an effective communication across all the teams and departments in your organization. The PIM solution enables them to easily share their progress with others, which help in preventing any confusions by bringing all of them on a common ground. When different teams are able to work collectively with ease, it will ultimately improve their productivity and bring better results.
Challenge #3 Managing data in different formats
When working with multiple vendors, it is very common to receive product data in various formats, such as Excel, JSON and CSV and different data scopes, such ID, name and price used by each vendor. That is because every merchant has its own standards and product list norms. Processing data in different formats can take a huge amount of time, and often it is impossible to accomplish.
The only feasible way to accomplish this task is by using a PIM system that comes with configurable importer. This is configurable by the end-user. With PIM solutions like Akeneo or PIMCore, you can import files in different formats and map data on the product data model that is used by your organization.
Challenge #4 Managing site content in different languages
Business operating in different countries and regions may need to launch sites in local languages in order to engage users of that area. The real challenge lies in ensuring that all the product information is precisely translated on your multilingual sites, and it is made locally appropriate. This may sound easy to work out if you need to develop content in only two or three languages. But, what happens when there are about 30 or 40 languages to deal with?
A PIM solution comes in handy when overcoming translation and multilingual challenges. With a right PIM system, you can develop multi-language catalogs, flyers, price lists and brochures in a scalable way. It allows companies to centralize data and easily manage all translation projects through a unique interface. Companies can save a great deal of time, efforts and money while gathering, organizing and sending product data to merchants, clients, channels and sales reps networks.
Challenge #5 Organizing digital assets of your site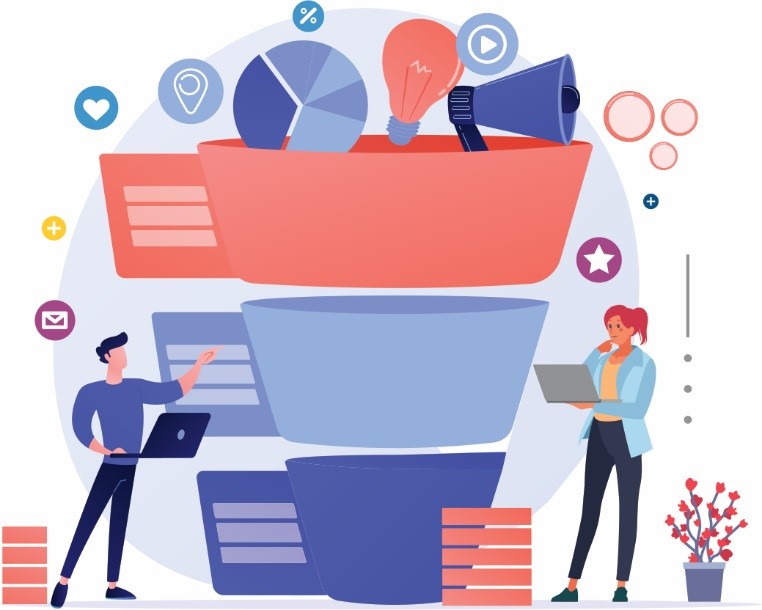 For any business, housing a large variety of products may have to deal with managing product photos, videos, manuals and presentations. As your business continues to grow, you may need to add more products over time, which may lead to dealing with more digital assets. All these files are crucial for any business, and failing to maintain them would result in difficulty retrieving relevant product information when required. Therefore, it is essential to organize all your digital assets in a systematic way.
A PIM software with digital asset management capabilities can help in collecting and sorting product information in a unified platform. It uses metadata of the product that makes easier to collect, organize and retrieve the exact information whenever you need. Your digital assets will be well-indexed and quick to search for fast access.
Challenge #6 Establishing effective communication with suppliers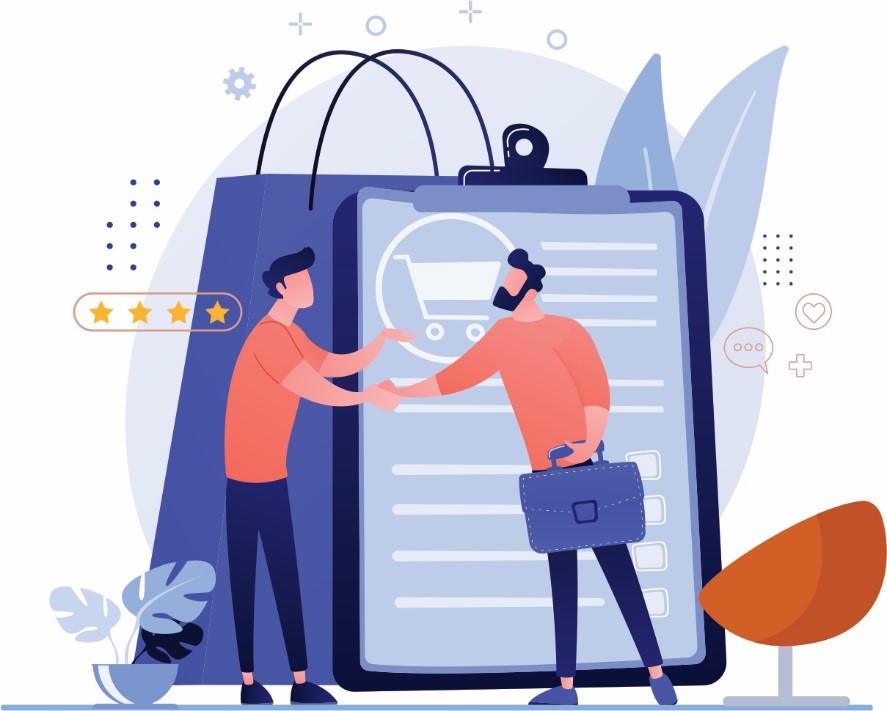 A major part of building your brand is your master product catalog. It represents the products or services you sell. The more flexible you are in sharing your product catalog, the more likely your suppliers will purchase from you. Therefore, a fast and smooth communication channel is a must that enable you to share, update and communicate new products and launch them in a timely manner. In fact, those companies having the most correct data and the easiest to work with generate long-term relationships.
A centralized PIM application helps B2B companies set up a flexible communication channel for their product data. You can easily create, share and maintain new buyer catalogs from a centralized location. This centralized system can also be accessed by anyone from your company who needs to work with your product information. Efficient communication with your suppliers will also help in improving time to market and streamline your supply chain.
Challenge #7 Launching products on time
Does your team struggle with manual product entry, disorganized product catalog and cluttered product information? This could directly impact your product launch cycle, causing unnecessary delays. If you want to stay ahead in the competition, it is important to have timely product launches. The organization needs to have a clear vision of the end-product and better control over the product's lifecycle in order to improve overall productivity.
Fortunately, modern PIM solutions provide you with a dashboard that gives you a consolidated view of the product data. It lets you track the progress of the product life cycle, and allows you to know which products are ready for the launch and which e-commerce channels are well-suited for the sale. Thus, with a PIM, you can ensure timely product launches with more enriched product information, eventually leading to better sales and enhanced client experiences.
Challenge #8 Establish multiple sales channel touchpoints
B2B companies must establish a strong brand presence across multiple sales channels in order to expand their customer base. But, it turns out really challenging to meet changing demands of different marketplaces. Every portal demands its own formats of information. You need to follow their standards and policies to successfully collaborate with them.
Thankfully, all of that is achievable within a few clicks with the help of a PIM system. A PIM system can help you send out the most accurate and updated information to all sales channels. It makes easy to broadcast important updates, latest products, set different prices and in different languages to the different portals.
Final Words
These challenges are the most common when it comes toimplementing PIM solutions in the B2B market. They require a large number ofcustom solutions that comply with existing business requirements and matchtheir company structure. But, when you choose PIM services from Velox Softech,we make sure to overcome these challenges, and provide you with scalable andflexible solutions that complement your business. We have a team of PIMCore andAkeneo developers on board who have a proven record of building custom productinformation systems based on the specific business needs. So, if you are readyto replace manual product information management process with dedicated PIMsystems, contact us right away.
Also read:
What is MDM in PIMCore and How it is Useful for Businesses?
4 Signs You Should Get an Efficient PIM System
The 4 Pillars of Data Management in PIMCore
PIMCore and Akeneo: Key Advantages Explained