With online sales growing by 49% annuallysince 2020, it is clear that businesses and marketing teams should be equippedwith efficient tools to meet the growing demands of online shopping and delivera satisfactory customer experience.
One of the challenging areas for marketersand business owners is managing an immense amount of product information thatneeds to be passed through multiple channels, teams, distributors, retailersand so on. If not managed properly, it can affect overall sales.
The concept of Product Information Management is increasingly becoming popular when it comes to e-commerce, digital marketing, product sales strategies and omnichannel presence.
PIM solutions are designed to overcome product management challenges and helpbusinesses take a leap forward digital transformation. Implementing an efficient PIM system can make easy for sales and marketing teams to collaboratebetter and make your business future-ready.
Let's dig further into how a PIM can improve your ROI
#1 Increase Employees Productivity
In retail commerce, managing large volumesof complex data is often part of the day-to-day process. A PIM system facilitatesseamless collaboration across your internal and external teams and enable themto work from a single place. It reduces the time spent on collecting data,preparing spreadsheets and making amendments manually.
The teams feel less stressedout and can save precious time, which they can devote to improving salesactivities and marketing campaigns. A productive worker can generate tangibleresults that can contribute to the growth of the business. In simple words, theeffective use of time and resources can ultimately lead to better businessperformance on the whole.
#2 Faster Product Launches
You can launch your products much fasterwith an efficient PIM solution in place. A centralized PIM system covers theproduct details, technical details and sales process among many things. Thisenables faster product launches across multiple sales channels, such ase-commerce, m-commerce and retail outlets.
Moreover, a PIM enables quicklyspreading of the news about new product launches by instantly updating the dataand distributing them to all the appropriate channels. Faster product launches cangive you a competitive edge and unlock many sales opportunities.
#3 Easy Multi-channel Selling
A PIM system also enables easymulti-channel selling. Today's buyers demand a seamless shopping experience nomatter where they wish to shop from. That means whether they are browsinge-commerce store, social media or marketplace, it should make no difference.
Selling on multiple channels and delivering the same user experience is alsoknown as an omnichannel approach. In simple words, if the product data iscentrally managed, all the teams can focus in their respective sales channels.More sales channels means your customer has more chances to make a purchasefrom you.
#4 Enhanced Data Quality
A product data includes productdescriptions, photos, videos, SKUs, barcodes, price and many other attributes thatcomplete a product. With a reliable PIM system, it is possible to manage anumber of product data in a single repository that can be accessed by multipleteams. Any authorized person can add, update or delete product information,which will immediately reflect at all places.
This ensures the same data ispresented on all the channels, and thus, reducing the risk of mismatch productdetails that may put off a customer. Conversely, more consistent productinformation can create an exceptional brand image.
#5 Reduce Returns
Given the surge in online shopping, productreturns have also increased, costing retailers about 20 to 30% of the productsale price. One of the major reasons for product returns is incorrect orincomplete product information. This includes items not matching thedescription, incorrect size information, price difference or insufficientdescription.
All these lead to higher product returns. A PIM tool can help decreasereturns by standardizing product information that assures the completeness andaccuracy of data, enabling customers to make a well-informed purchase decision.The end result is a smoother sale and a more satisfied customer.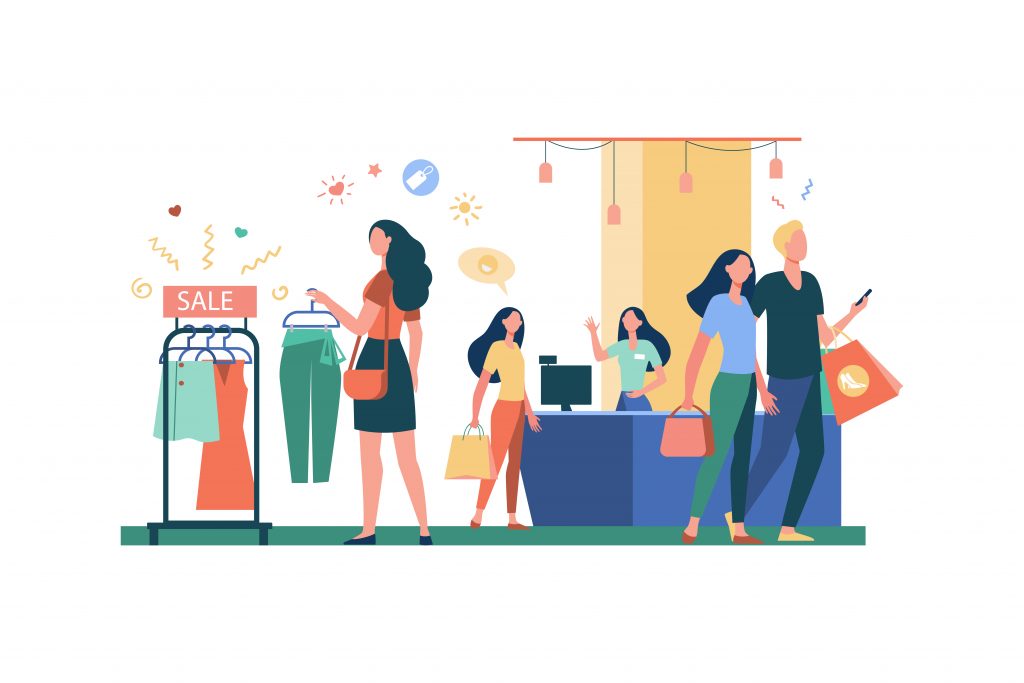 #6 Higher Average Order Spending
With accurate information on every product,customers can find all the information and get answers to their questions theyneed to feel more confident about their purchasing decision. When customers feelmore confident about the product content they see, they tend to spend more, andcan even choose a slightly expensive product, given that they are provided withadequate information. They won't feel a need of going elsewhere because theyare satisfied with the information you provide, and hence, they are more likelyto purchase from you.
#7 Reduce Management and Maintenance Costs
Having a single and centralized productinformation management system for all product content and all channels can costfar less than having multiple systems. It also saves you money by reducing theamount of time employees spend on maintaining the system and managing productsmanually.
With PIM, there is one authoritative data set to maintain. It also decreasestraining time for employees to learn different systems. Conversely, learningPIM is not that difficult and requires little training. This will reduce thecost overhead and allow you to set competitive pricing, so you can close moredeals faster.
#8 Reduce Costs Within The Supply Chain
If you are running multi-channel e-commerceand have thousands of products in your inventory, you know that data in yoursupply chain need to handled carefully as even the slightest mistake can leadto greater confusions. A PIM tool can help you improve efficiency andmanagement of the product information within the supply chain.
It eliminatesthe need of manually entering and updating the data at every stage. Since thedata is maintained in a single repository, the data quality remains intact,accessible and accurate at all times. This reduces the operating costs and makethe entire supply chain process more cost-efficient.
#9 Monitor and Optimize Product Performance
A PIM system lets you monitor real-timeperformance of each product or service on every channel. It can give you aninsight into what products are performing well, what products need attentionfor a particular channel, your target audience, their average spend and muchmore. This enables you to make strategic business decisions that can help improveoperational efficiency, product management and marketing campaigns, leading tohigher sales and revenue.
Conclusion
To summarize, implementing PIM can bring positiveROI for retailers dedicated to selling items, as it improves overall quality ofthe product data, brand reputation, customer shopping experience and salesgeneration. PIM can transform the product information from being a burden toone of the company's greatest assets.
You may read more : Top 4 Reasons You Should Use PIM for Your Business