Covid-19 pandemic has taken a toll on every business. During the initial days, many companies were forced to adopt work from home methodology. The pandemic has brought more sense to remote working than ever. Besides low labor costs, access to a large talent pool and incredible scaling opportunities, hiring a remote team also reduces your operational cost, stress to manage in-house team and offers the convenience of working from anywhere.
Hiring an offshore team of developers means bringing a group of experts with distinctive skills, varying time zones and different cultures to work together on a project. While there are a lot of benefits of working with offshore teams, many companies are still skeptical about working with a team of remote developers. That is because they don't know how to manage an offshore team and make them work. When it comes to working remotely, it is essential to understand how to manage remote team in order to make this collaboration successful and effective.
In this post, we have covered some top practices that will not only make managing easier, but will also improve productivity significantly. Implementing these practices will certainly optimize collaboration and bring better results.
#1 Transparent onboarding process
Before you begin hiring process, it is essential to understand your hiring needs. What technical skills are you looking for? What qualifications should your team possess? How many members you wish to hire? Once you figure out your hiring requirements, pen down everything that defines your brand and company. And, once you note down, communicate it clearly with people who are willing to be the part of your company. Be as transparent and precise as possible to ensure you receive only the most relevant applications.
#2 Schedule regular communication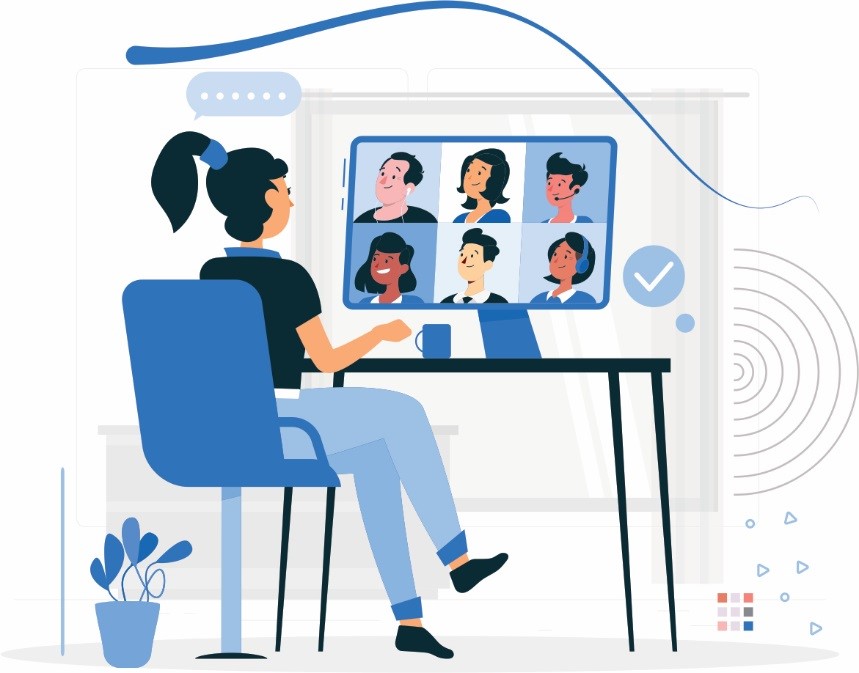 Your remote team of developers will be working from a different geographic location and perhaps a different time zone. Since they are not physically present, it is easier to get on the wrong page when working with a remote team. Therefore, it is important to have a fix schedule for meetings and other communication that can help you organize tasks and your team's workflow. By not conducting schedule meetings, it can cause communication gap and delay in the product launch.
#3 Share your product vision and goals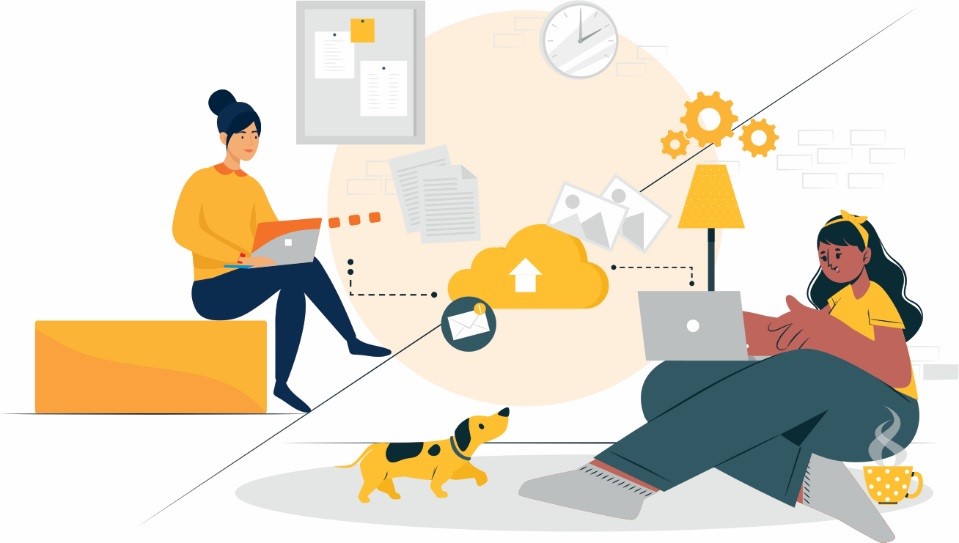 Many people make a mistake of assigning independent tasks to remote developers, without conveying the objective of the task. Not passing them the full product vision is a common mistake that many people make. For developers to complete the task efficiently and cognitively, it is important that you communicate your vision, your project objectives and your business mission with them, so they can make clever choices and be a true extension of your business.
#4 Make yourself easy to understand
It is crucial to keep communication clear and concise, so your team can easily understand you. Fix certain terminology and use that across your project, so everyone understands the same meaning when talking about the project. Don't use slang terms or idioms to express your thoughts, as it might be misinterpreted. Of course, you can use a bit of humor to trigger positive communication. Smile often on the video call that can foster positive vibes.
#5 Supply tools to the remote team
Earlier, lack of communication and productivity tools to compensate for geographical distance used to hurt businesses working with offshore teams. However, today there are ample tools available, which provide a set of features, such as file sharing, screen sharing, email service, instant messaging, video calling and so on, that make overall communication and collaboration consistent and successful. With effective tools in place, you can easily avoid any bottlenecks and confusion.
#6 Build personal connection with team members
While working with remote team you are developing professional relationships, but that's not how you build rapport. As much professional relationship, building emotional relationship is equally important to create a healthy working environment that can lead to enhanced performance. While holding regular meetings, take some time for a small talk and get to know your team. Ask them about their hobbies, lifestyle, their likes and dislikes, and you will be surprised to know what things you have in common. Let them know you are genuinely interested in knowing them and building a personal touch.
#7 Organize face-to-face meetings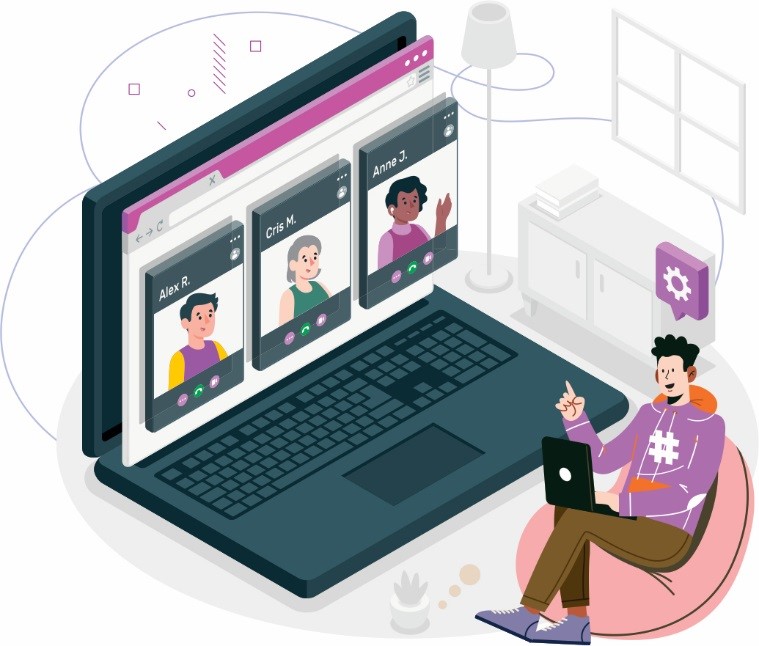 Organizing face-to-face meetings play an important role in building a brand reputation. Video meeting adds a human element that can help with better team building. Generally, it is advisable that you conduct a face-to-face meeting at least once a month with each member of your remote team. At the end of the meeting, make sure the developer is satisfied with your working culture, you have resolved their queries and they are satisfied with the work they are doing. This may help them discuss issues openly that they may feel unwilling to raise otherwise.
#8 Leverage productivity and tracking tools
When you are working with a local team, chances are you meet them almost every day. Even if you don't see them every day, you have the idea of what they are up to. However, when working with a remote team, you need a different approach. The best way to keep a track of their activities is to use productivity tools that can help you track and manage tasks that are assigned to them. Set up an activity tracker where each employee can see the task that is assigned to them. You can view their progress, delays and issues, allowing you to know how they are coping up with their workload.
#9 Create a 'belonging' culture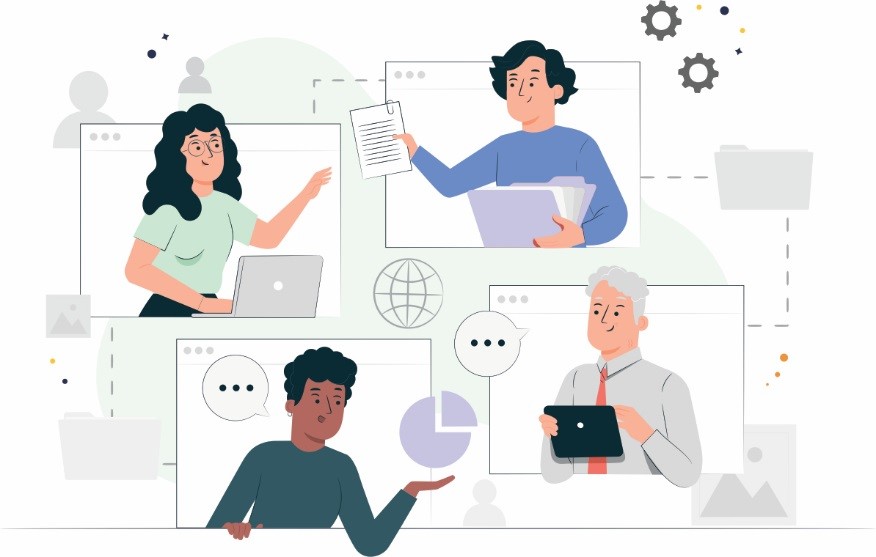 It doesn't matter how many offshore teams you are working with, every single member involved in the project should feel valued and feel like they 'belong' to the company, despite being not present physically. When they feel they are an important part of your company, they will dedicate themselves towards your project. It will boost their morale, make them aligned with your goals and eventually promote their performances.
#10 Hire self-organized people
Not everyone is self-organized and is eligible to be the part of your remote team. They should be motivated enough and willing to work independently. Before hiring, look for soft skills such as reliability, organization, independency and honesty to ensure they can perform on their own as a part of the team. Ask them behavioral questions to understand what their thoughts are about the remote work. If they seem organized and motivated enough, chances are they won't leave your project halfway, and can be helpful to you in other projects as well.
#11 Trust your remote team
Once you make a choice of hiring the remote team, trust them. Not trusting your team may end up wasting your brain power on constant worries instead of allowing you to focus on key aspects of your business. Listen to your developers and designers about their ideas which may help you improve your end-product. Know that their suggestions are backed by knowledge and experience, so trust them and consider outcome based on those suggestions.
#12 Appreciate and reward your team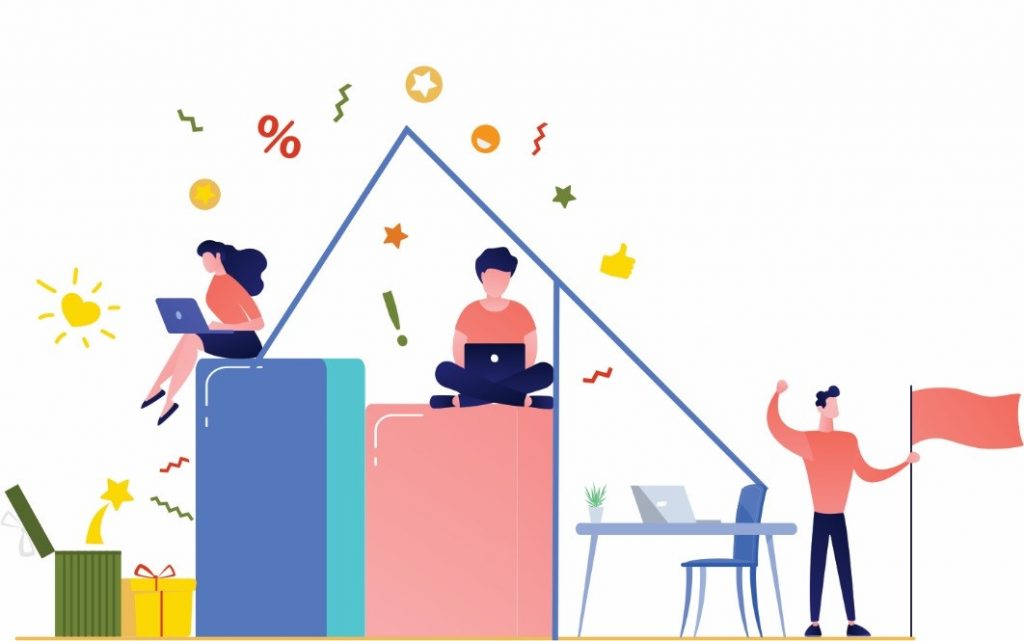 Remote team working on your project will be looking for an approval from your end. Assigning tasks is one thing, but appreciating them for the work they have accomplished showcase a great team management. Praising them is sure to boost their confidence and performance. To start with, you can kick off each meeting by praising them for the job done so far. Let them know what you like about the project and give feedback on how they can continue in the right direction. At the end of the project, you can reward them by sending gifts or bonuses. This kind gesture will certainly leave a lasting impression.
Final Words
Working with a remote team is not much difficult if you follow the work procedures that are set by your project manager, show compassion towards the team and hold yourself responsible for the progress of the development. Boost your team's spirit by genuinely involving yourself and convey goals clearly to ensure everything works out as planned. Provide your valuable response even on the smallest details about your product as the overall speed of development and success of your project will depend on the feedback you provide. Thus, if you are looking to hire a competent team of software and mobile application developers, get in touch with Velox Softech today. We are one of the leading software development companies in India, delivering cost-effective and proactive web development services across the globe. Our developers are well-versed in modern technologies and are easy to work with since we are aware about the best practices when it comes to working with remote teams.