In the present digital world, there is hardly any business or brand that operates without a software application. From streamlining business processes to improving internal operations, driving up profitability and enhancing user experience, a software application is a major asset of any business, regardless of the industry. Whether a simple website or a complex business application, if your company's growth is dependent on software, and your internal IT team is occupied with so many things already, it is best to outsource to experts. Outsourcing software development is a great option for businesses to achieve their goals and sustain a cost-efficient approach.
One of the smartest decisions you make is outsourcing software development. This approach has proven to be highly beneficial because it allows businesses to focus on their primary goals while their software is handled by a team that is expert in this field. This clearly helps in gaining a competitive advantage and stay ahead in the game. Furthermore, outsourcing helps in cutting-down labor costs, increases time to market, reduces software bottlenecks and leverages emerging technologies. Here are 8 reasons why it is a wise idea to outsource software development projects.
#1  Access to the latest technology and a pool of talents
One of the major reasons why most companies choose to outsource is the amount and quality of skills and resources that may not be available with the in-house team. Moreover, technology is advancing at a rapid pace, and if you hire an in-house team, you need to provide regular training in order to keep up with the latest technologies and innovations. Choosing to outsource this task will evade the issue as the software development company will do everything for you.
With outsourcing, you get access to the dedicated software development teams who possess the right skill sets to handle your project. They usually provide full-service application development, including planning, designing, development, deployment and maintenance service. This allows you to launch your application faster, reduce mistakes and offer quality products to your target users in lesser time.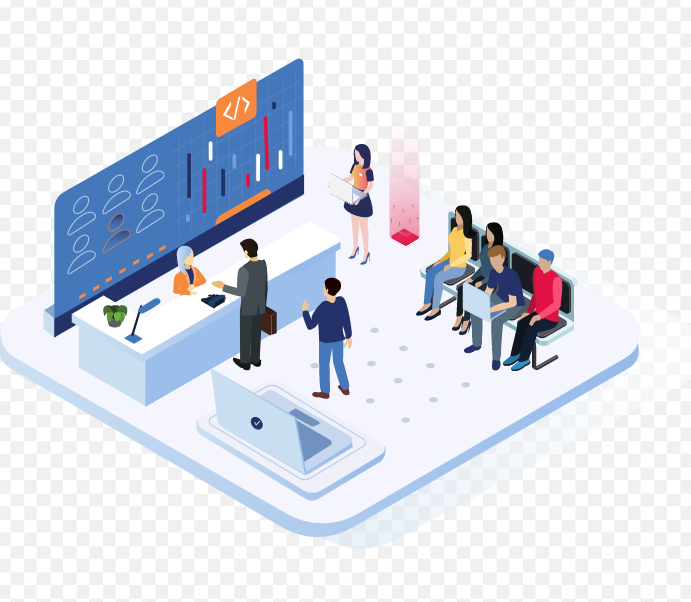 #2  Reduce development cost significantly
Another key reason why a lot of companies outsource is to cut costs. According to a study conducted by a senior lecturer from MIT, Joe Hadzima, the actual cost of hiring an in-house team may rise to up to 2.7 times. Furthermore, Toptal, a platform for freelancers, created a tool that calculates the cost of an employee and consultant. Their research shows that the base cost of an employee of $50/hour doubles up to $100/hour when we consider all the expenses. And, for a consultant, the same cost of $50/hour will not go above $60/hour.
Taking these expenses into account, it is clearly evident that outsourcing can bring huge savings, which is up to 50% compared to hiring a team in-house. That is because you don't have to buy high-end equipment, pay employee taxes and benefits, setting up an office and hiring managers to look after the project. Outsourcing keeps your overhead costs low while allowing you to deliver a project on time.

#3  Focus on your core business
The key to a successful business is doing what really matters, and focusing on the things that help you expand and grow your business. Outsourcing application development enhances focus on strengthening other core processes. It doesn't overwhelm your in-house members with tasks that don't match their skill, and further allow them to concentrate on your business goals. This, in turn, streamlines business operations and frees up resources to allocate them to the operations to make your business stand out.
When you outsource software development, you partner with a company whose core job is to build software applications. That means their employees, investment, equipment and business processes all work together to create high-quality software that serves your needs and help you achieve desired goals. Let the team of expert developers build your software while your employees carry out the tasks they are good at, adding value to your business.
#4  Get a professional service in the fastest way
Businesses around the globe have recognized the importance of fast time to market and how it can be used to get a competitive edge. Therefore, the faster you introduce your system to its users, the more benefits you can reap. Dedicated software development teams are accustomed to performing under tight deadlines. When you outsource, you don't only get a professional service, but you also reduce the load on your in-house programmers.
Gone are the days of 'here today, gone tomorrow' companies. Service providers today are professional companies. They don't just work as your helpers but want to become your business partners. A partner that understands your objectives and wants to see you succeed. Remember, the main idea behind outsourcing is to complete your project in a faster and more cost-efficient way than doing it in-house. Of course, make sure you check their work profile before hiring, so you can know what to expect from the app development firm.
#5  Mitigate associated risks
Outsourcing is a lot less riskier than carrying it out internally. How? If anything goes wrong during the software development lifecycle, it can result in downtime and you may have to face depreciation. This can be avoided by outsourcing. When you choose a professional team, you are guaranteed to get quality service, and if something goes wrong, they are responsible. The quality of the service is also controlled and documented, and thus, reducing financial risk.
Instead of doing everything in-house, diversify your business risks by dividing your key operations among different outsource agencies. Before hiring, talk to vendors about their expertise and experience, their past work portfolio and ratings, which can help you make an informed decision. Outsourcing is a great way to boost business growth by leveraging the latest tech and innovation. It will also help you gain a competitive advantage without worrying about losing focus and efficiency.
#6  Enhanced security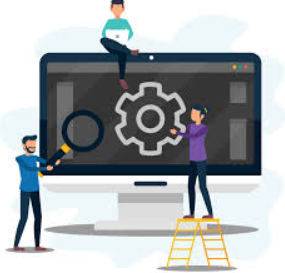 Imagine you have hired in-house developers who don't possess adequate knowledge about IT and security. There are high chances that your software security can be compromised. Any flaw in the security will not only put your sensitive business information at risk but also damage your business credibility. It can turn out even costlier if the breach is not resolved on-time.
Outsourcing software development will give you better protection against security flaws. The team will ensure that the software code and the processes are always protected. Software development is their forte, so you can rest assured that you will receive a high-quality and secured product in hand.
#7  Scale your team size any time
Software development outsourcing enables you to scale your team size and cost up and down as required. Outsourcing is like an on-demand service, where you can expand or contract the team in a predictable and cost-effective way. If you suddenly wish to expand the team size and achieve your business goals, you have the freedom to do so. You can quickly ramp up a fully qualified team of programmers as required.
Similarly, you can use the help of a software development company when needed. It isn't a practical option to hire a full-time developer to work on a short-term project, particularly if app development is not your main business. For instance, you want to create only an enterprise application to bring your presence on mobile devices. Hiring a full-time team for this task doesn't make sense as there is only one project to work on and you will need to continue paying them even if there is no work.
#8  Continuous support

The delivery of the software is not the end of the project, but it requires continuous support and maintenance to ensure it performs efficiently. You may want to add new features and functionalities to your software in the future. Outsourcing software development means you are guaranteed to get post-delivery support and make improvements in your software with the help of the software team. This allows you to focus on your business and customers, while a dedicated team will look after your software.
In this competitive digital market, where speed and quality are essential, it is pretty difficult to survive without help from someone who is a master in this field. Having a specialized software development company that has experience in agile and high-quality software development will allow your product to be ready for your audience ahead of time. And, if there is a significant time difference between you and your software development partner, your business will benefit from round-the-clock operations.
Conclusion
Outsourcing has emerged as an excellent way to assist your business in digital transformation. The number of outsourcing options has never been so good as they are today. It offers proven benefits, such as reducing cost, reducing risk, improving business operations and helping you obtain a competitive advantage. At Velox Softech, we have a devoted team of web application developers who are readily available to help you address your next web project. We will provide you with bespoke software services to help you get the most out of your business.