All businesses today wish to be as productive as they can. However, the sad truth is that the 40-hour week doesn't go as productive as we want. An experiment conducted by Perpetual Guardian, a New Zealand based company, which showed that when their staff were paid for 5 days in order to deliver the same amount of work in 4 days, the productivity, contentment and work-life balance of their people were improved.
Now, you might not want to switch to 4-days week working schedule, but the question remains the same – how can you maximize your work productivity while working less? Productivity is simply measured as how efficient your processes are. This is true for any type of business operating in any sector. When your processes are streamlined, it can dramatically increase your productivity that can lead to higher profits as you can deliver the project faster and reduce the time-to-market.
One of surefire ways to boost productivity is to realize the potential of productivity tools. These tools can help you simplify and automate routine tasks, also enabling seamless collaboration and reducing project bottlenecks. Using these tools, businesses can attain many goals, from something as simple as scheduling tasks to CRM systems, or cloud-based collaboration tools to make sure everybody involved with the project is on the same page.
Let's discuss some top benefits of implementing productivity tools in your business.
#1 Improve quality of work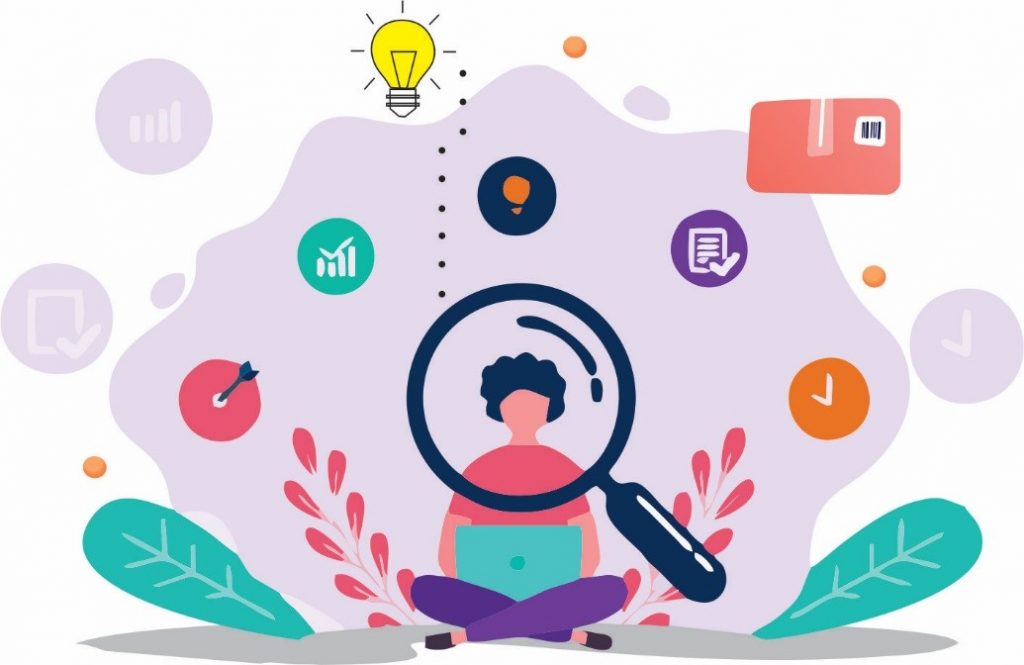 One of the primary advantages that you may observe is the noteworthy improvement in the quality of work. This is true for any type of productivity tool that you may wish to integrate into your workplace. Productivity tools make easier to set goals, assign tasks, track progress, create reports and communicate with the employees in real-time. For instance, using communication tools can be highly effective that ensures smooth communication within your team as well as with your clients.
The value of features offered by productivity tools cannot be taken for granted. With a few clicks when the team can share information, check project status and review everyone's work, this improves the overall process and the end-product. Moreover, when employees know that they are being traced using productivity software, they tend to concentrate more on their work. Velox Softech uses Actionable to manage everyday tasks that enables better project management. Better products bring happier customers, which bring more profits.
#2 Effective collaboration
Most small businesses struggle to manage multiple projects and tasks. They require effective collaboration and individual accountability apps that allow them to focus on what is important, which proves to be critical for increasing productivity. As a business owner, it is essential to manage hierarchy and identify the tasks, and ensure that your employees are performing their duties in a timely manner.
With productivity tools, it is easy to allocate tasks and projects, and observe their progress. Productivity tools also enable combining information from different sources and share updates with the team members, so they can know the progress of the project. Messages can be sent to individuals in order to easily catch-up with them, so they could be informed about what is coming up and what tasks are pending. There are many collaboration tools that offer plenty of features to make collaboration a breeze.
#3 Better communication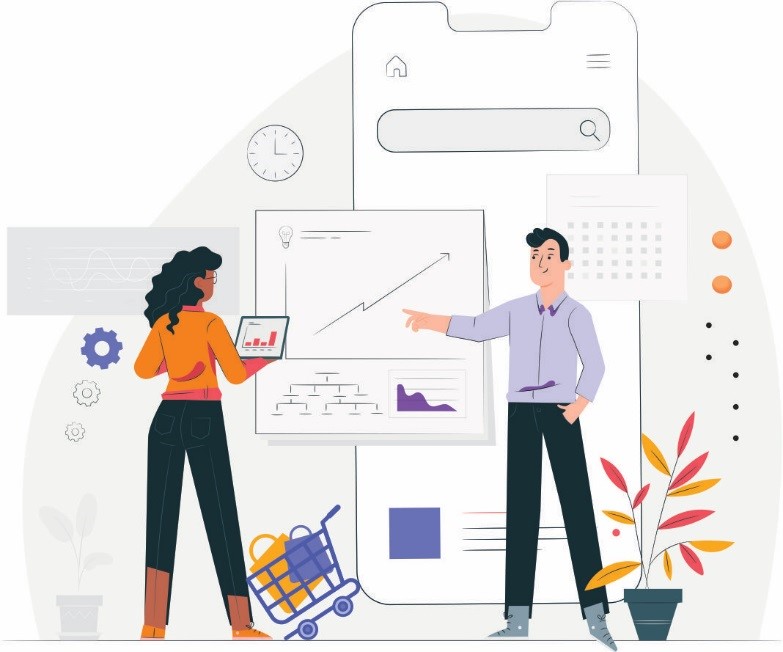 Effective communication is a backbone of every successful business. This is particularly true after the impact of covid-19 pandemic, which has made robust communication tools more than a necessity in the present situation. Good productivity tools ensure good communication across all levels of your organization, both internally and externally. These tools can now be integrated within a few clicks that make all aspects of communication more efficient.
Good productivity tools offer features, such as audio communications, file sharing, email, video conferencing and chat. It also helps companies connect with team members located in multiple locations, saving huge travel costs and time. There are numerous ways to communicate with team members, but using communication tools offer a more dedicated platform for developing a productive work environment.
#4 Enable employees to work remotely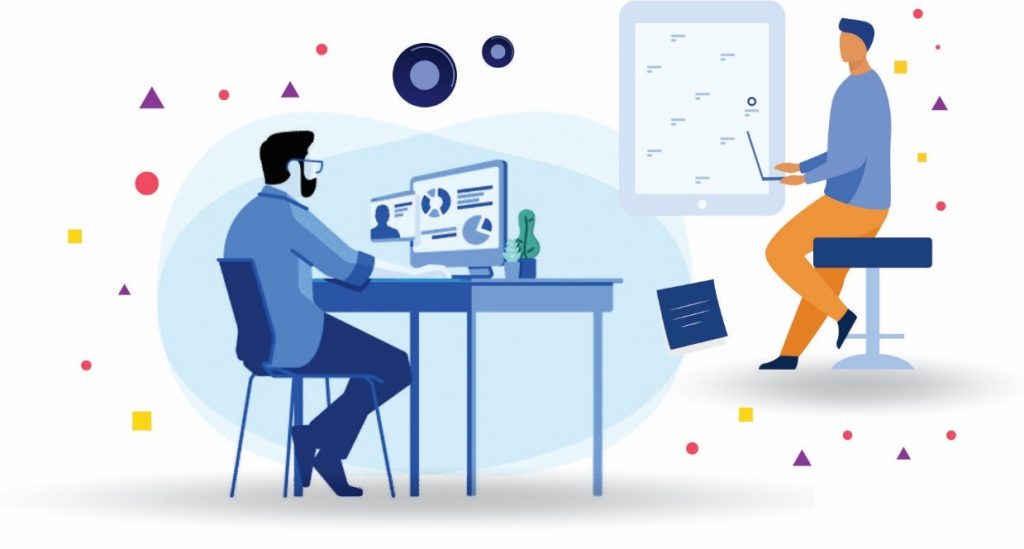 In the present situation of covid-19 pandemic, working from home has become a new norm. Businesses had to come up with flexible policies that enable employees to work from anywhere. However, working away from the workplace has its own challenges, such as arranging meetings, communication gap and making sure everybody is on the same page. But, you can still get the most out of your work-from-anywhere practice if you use productivity tools.
With productivity tools, dependency of working with employees is strong when they are virtually together. These tools enable all the team members to put their best efforts regardless of where they work from. That means whether the employee is at home or outside the office for a business meeting, they are never disconnected from the project.
#5 Easy performance tracking
Knowing the progress of the project at regular intervals is crucial. If a member is working on a critical project component, it is essential to know where he has reached and how he is performing. Furthermore, management must have an overview of the entire project in order to determine issues and communicate progress with the client. This is possible only when you have a good productivity tool in place.
Using productivity tools, managers can create tasks and determine goals before assigning those tasks to team members. You can view real-time performance of all the employees towards their designated goals. It not only allows you to highlight errors, but promote the good work that is completed by employees. This brings more transparency and accountability in your system, and motivates other team members to perform better, which ultimately improves overall productivity.
#6 Easy reporting of tasks
While handling a large number of tasks, it is not uncommon to forget about the tasks that hold less significance. Failing to complete the tasks that are assigned to you will degrade your performance in the progress report. That clearly shows how important it is to remember things and report the progress if you are willing to get good grades in the performance card.
With the ease of productivity software, reporting becomes a whole lot easier. Most productivity tools are designed in a way that records your performance based on the number of tasks you finish. It also brings attentiveness and alertness among members to complete their work on time. As you complete the task, it communicates with other members present on the task. Thus, by implementing productivity tools, employees will become result-oriented, which will thrive their productivity.
#7 Enhance data security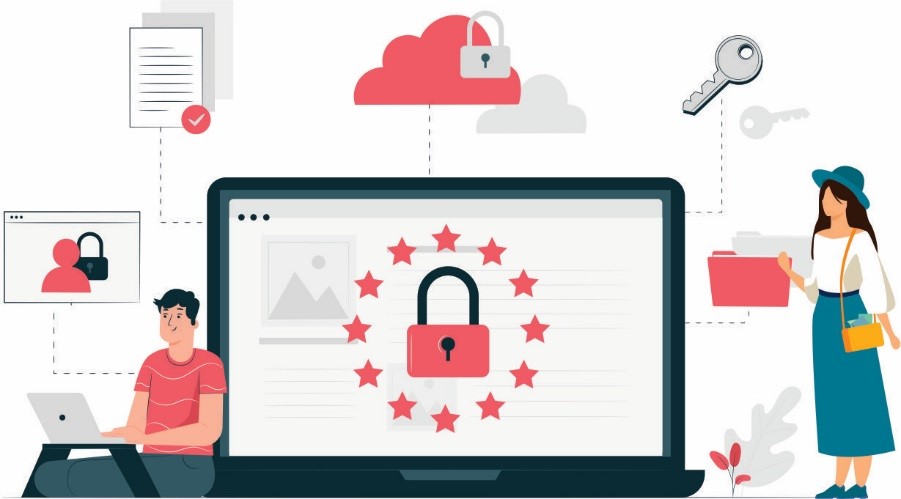 Data security is one of the primary concerns, especially when you add new people, apps or tools to your business processes. The concern grows even more when there is sharing of information and files involved. When there are so many people involved within a project, the data leak is prone to happen when it is not protected. Even the slightest leak of data can result in a major loss.
Thankfully, productivity tools come with a high-level of security features that reduce security risks and keep your data secured, preventing it from going to the wrong hands. Most of the time, these tools require a username and password to access it. Moreover, you can watch installed apps, visited sites, client information, accounts, messages transmitted and much more. This protects your business information from security breaches and unauthorized access.
#8 Store data in one place
Another major benefit of productivity tools is they enable all the team members to store their data on a single platform. If some of your employees are working remotely, it becomes difficult to gather documents from different sources. If the file size is small, you could simply email it to the concerned department or person, but if it is a large file, you need to use a separate flash drive or storage device in order to save the file.
Productivity tools make easy for you to exchange information as it offers a single storage unit to store all the data. You can store images, files, documents, data sheets, presentations and more. All the files and documents can be accessed quickly by all the teammates they are shared with, allowing to take necessary actions without any delay.
The BottomLine
There are many more benefits of using productivity tools in your organization. These tools can readily optimize your business processes and generate some remarkable results. However, you can enjoy these advantages only if you have the right tools in place. Therefore, before you choose any, first consider what benefits are important to you. Whether efficient communication and collaboration are your priority, or do you want performance tracking and reporting to be on top on your list. By determining your requirements, you are better equipped to decide which tools will suit best your business needs and project requirements. Choosing the right tools can go a long way in building strong relationships between the employer and the employees.