Digital assets have become a significant part of our everyday life. Every day we interact and consume a lot of data, such as images, video clips, audio files, animations, ads, streaming videos and much more. However, navigating through all this content has drawn a challenge for both consumers and companies.
Consumers wish to have an organized digital experience, where they can categorize their media files, sort them and access them easily – that too across multiple devices. Subsequently, enterprises and digital marketers must come up with a software that enables them to make their products reach prospective users. And, that is only possible when you have a full control over your digital assets.
If your company is having a hard timemanaging digital assets, perhaps you need a digital asset management softwarethat could help you store, organize, distribute, find and retrieve your entiredigital content repository from a single source.
PIMCore offers solidenterprise-level digital asset management software that enables you tocentralize all your digital assets, including photos, videos, graphics,documents and other content.
What Makes Pimcore an Excellent DAM Software?
The Pimcore offers an excellent digitalasset management software that truly transforms your user digital experiences. Itsconsolidated central media repository enables easy using of digital assets,enhancing data dissemination and optimizing content search, while offering highperformance and scalability.
Furthermore, Pimcore is simple to use, and itsuser-friendly interface makes easy to navigate through the system. Here is whatmakes Pimcore a unique digital asset management platform.
Intuitive user interface
Boosts brand consistency
Easy data exporting
Fast access to all digital assets
There are more crucial benefits of Pimcore we would like to mention:
Getting rid of data silos with Pimcore's DAM system
Data silos are a common challenge in any organization dealing with a large number of products. Imagine all of your data are scattered around the organization in numerous data banks, hard drives, cloud servers and various channels. All of them are occupied with a massive amount of data.
That sounds exhausting, right? You wish to have all of it in one place that's easy to access. That's when Pimcore's digital asset management can help. It helps you deal with the data and centralizes it into a single source.
Your creative and marketing teams may haveto collaborate on a project. But, it becomes difficult to collaborate if thedata is scattered across multiple departments. However, by storing data in asingle point, it can be easy for teams to work together.
This also boosts yourbrand consistency and provide your customers with a personalized experience. Brandimage and consistency directly enhances your customer experience andengagement.
Automating digital asset management processes
Automation is the new norm in the digital world. Automation has become an integral part of the business process. As technologies evolve, the need for automation is rising rapidly. That is because an organization has to deal with a large amount of data and a number of processes, and it is just impossible to manage them manually.
Pimcore's DAM eliminates the need of manually handling digital assets. With features such as automatic versioning, tagging, VR images, image editing and facial recognition, you can focus more on improving your marketing strategies. It also enables omni-channel selling, providing plenty of potential sale opportunities.
Seamless customer experience
Customer experience has the utmostimportant for a business to get a competitive edge. To engage customerseffectively, the sales and marketing team must come up with up-to-the-date andreliable media content.
Pimcore's DAM system offers seamless consistency acrossall channels that enhances the user buying experience as customers can viewreal-time product information, helping them make an informed buying decision.
Through its central storage, Pimcore's DAM software makes all digital assets available at all the time. Furthermore, all media assets are translated, tagged, categorized, labeled, completed with metadata and made searchable. Finally, your digital assets are ready for distribution across multiple channels based on specific user rights and workflows.
Effective content usage
Ever happened you had so many versions of a file and you mistakenly posted a wrong one? Or, you wasted hours creating a content that already exists or assigned assets to the wrong project? Posting the right content on the right channel is the key to efficiently target the prospects.
Pimcore can prevent all of these problems. It flawlessly manages all the assets along with their metadata, making easy for you to assign assets to different marketing channels in numerous languages. It makes sure that you use most of the content (if not all) that your team has produced, letting none of them go in vain.
Fast and easy searchability
When you have thousands of products having multiple variants to deal with, it becomes quite difficult to find a particular product you are looking for. A solid DAM system comes with powerful search and advanced filtering features that truly transform the search experience. It enables you to tag individual assets with specific terms and allowing you to build a consistent search framework that will continue to enhance over time.
It also comes with a label feature, which you can use to tag specific files and folders to facilitate indexing and indicate a state or stage of the asset. Overall, Pimcore takes any kind of labeling, sorting or filtering many steps further, with the ultimate purpose of optimizing the workflow.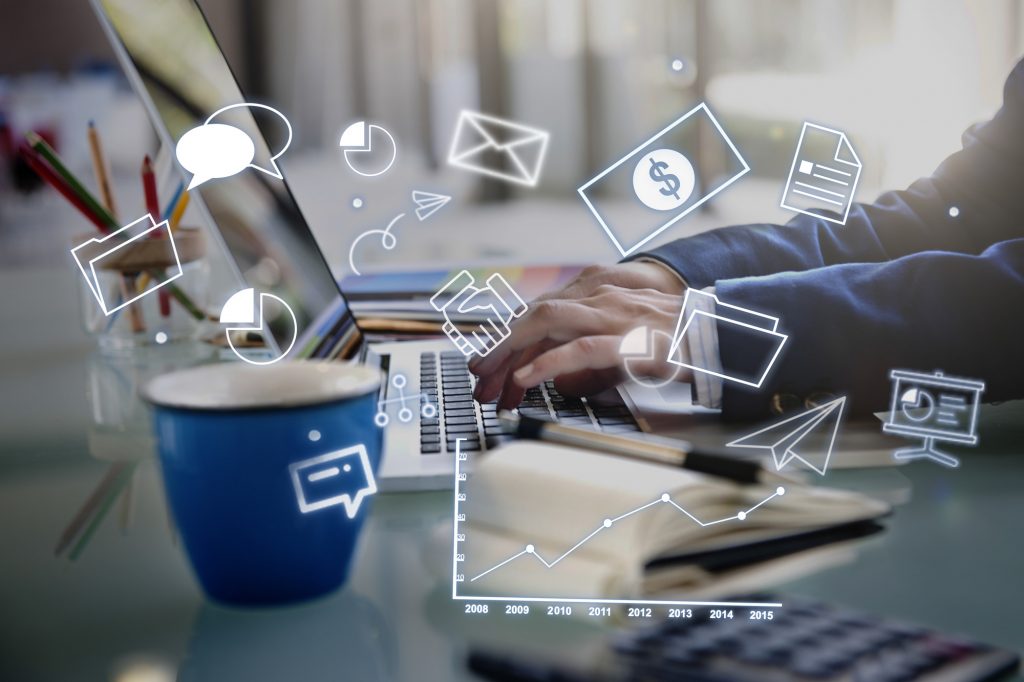 Are you ready to implement a DAM solution?
If you are looking for the most effectiveway to manage your digital assets and make your assets target ready, it is timeto consider a DAM solution, such as Pimcore.
Pimcore as a DAM system providesthe right metadata to meet up with the right content, maintain brandconsistency and target customers effectively. And, that makes any content marketer's job easier.

If you are willing toget started with Pimcore, we are here to help. We are experts in Pimcore development and implementation that can take your business to new heights.