In present e-commerce era, the quality of product information cannot be understated. Whether you are a manufacturer, distributor or retailer, you need a dedicated product data management tool in place that ensures high-quality, accuracy, consistency and completeness of data across all sales and marketing channels. That's when Pimcore can into the play.
Pimcore is an open-source product management tool that is taking the world by the storm. With Pimcore, you can easily maintain your product information, edit and update content, publish data on multiple channels and do much more with your product data. It has become extremely popular across the globe and some big brands, such as Audi, IKEA and Intersport have already started using Pimcore.
Pimcore comes with a fully integrated software stack for PIM, MDM, DAM, CMS and e-commerce, which makes it a perfect solution for managing digital data.
As e-commerce is a part of Pimcore, you can also optimize offline areas of your business through a single platform and integrate it with e-commerce. In this post, we will talk about what makes Pimcore an integral part of e-commerce business and what are the benefits of using the Pimcoree-commerce solution.
In this post, we will talk about what makes Pimcore an integral part of e-commerce business and what are the benefits of using the Pimcoree-commerce solution.
What Makes Pimcore an Excellent Choice for E-commerce?
Pimcore offers best-in-class e-commerce features that can be utilized by both small and large businesses depending on their e-commerce needs. Let's take a look at what makes Pimcore an outstanding tool for e-commerce owners.
#1 Pimcore can handle millions of product SKUs
Pimcore's scalable and intuitive data model facilitates organizations to manage data from any domain, relationships and attributes. It can easily manage thousands of products having millions of attributes. Organizations can connect any amount of data and adapt effortlessly according to the changes in real-time.
The platform keeps all the SKUs organized and makes them accessible with ease throughout the product lifecycle. Moreover, Pimcore also optimizes searching, page loading speed, system responsiveness, real-time product data syncing across multiple channels and data governance across the organization.
#2 Pimcore can deliver personalized shopping experiences
Customers today expect personalized shopping experiences no matter what platform they choose to shop from. In fact, personalization leads to better customer engagement and higher retention rate.
A robust PIM system like Pimcore offers a single source of truth for all product information, ensuring accurate, consistent and up-to-date information is published across all customer touchpoints. Pimcore lets you store all the customer information and later use it to deliver engaging experiences with a personal touch.
#3 Pimcore can reduce product lead times
Whether you are launching new products or new sales channel, your time to market can make a great difference. In fact, failing to launch products on time may result in customers going over to your competitors and you ending up losing the potential sale.
Pimcore's MDM can significantly reduce product lead times as it enables you and your team to access, manage and edit any product information from a single repository. It gives you a single trusted view to manage every aspect of product information to improve your processes and workflows, and ultimately speed up time-to-market of your products. This gives you a competitive edge and grab more of the revenue stream.
#4 Pimcore improves product data quality and consistency
Incomplete and incorrect product information can put off your customers and increases returns, which can significantly impact your overall sales and profits. But, with Pimcore, you can ensure completeness and consistency of data as it offers a centralized system to collect, store, manage and review product data.
One single system to manage product data means less duplicate entries, less chaos, and ultimately, higher data quality. Any changes made in the PIM system will be reflected across alle-commerce platforms.
#5 Pimcore supports multi-channel selling
Customers today use different platforms for shopping. Product data inaccuracy and incompleteness are among the biggest challenges for e-commerce retailers when approaching multichannel and omnichannel selling. Since customers use multiple channels for shopping, it has never been so important to offer a unified shopping experience across all customer touchpoints.
Pimcore enables consistent and complete distribution of product data across multiple channels, including web shops, social media and other sales and marketing channels.
Pimcore also automates many marketing tasks related to product data, such as data mapping, data entry and data enrichment, which can save a considerable amount of time and efforts when dealing with multiple platforms.
#6 Pimcore improves overall operational efficiencies
Product information in an organization is distributed amongst many departments and channels. Any error in the data can lead to severe consequences, such as monetary loss.
When internal operations are considered, having a master product database can eliminate errors and improve overall efficiency. From warehouse and inventory management to pricing and shipping, Pimcore ensures consistent and complete data availability. Pimcore helps automate product related decisions and enables a smooth flow of data across all software systems.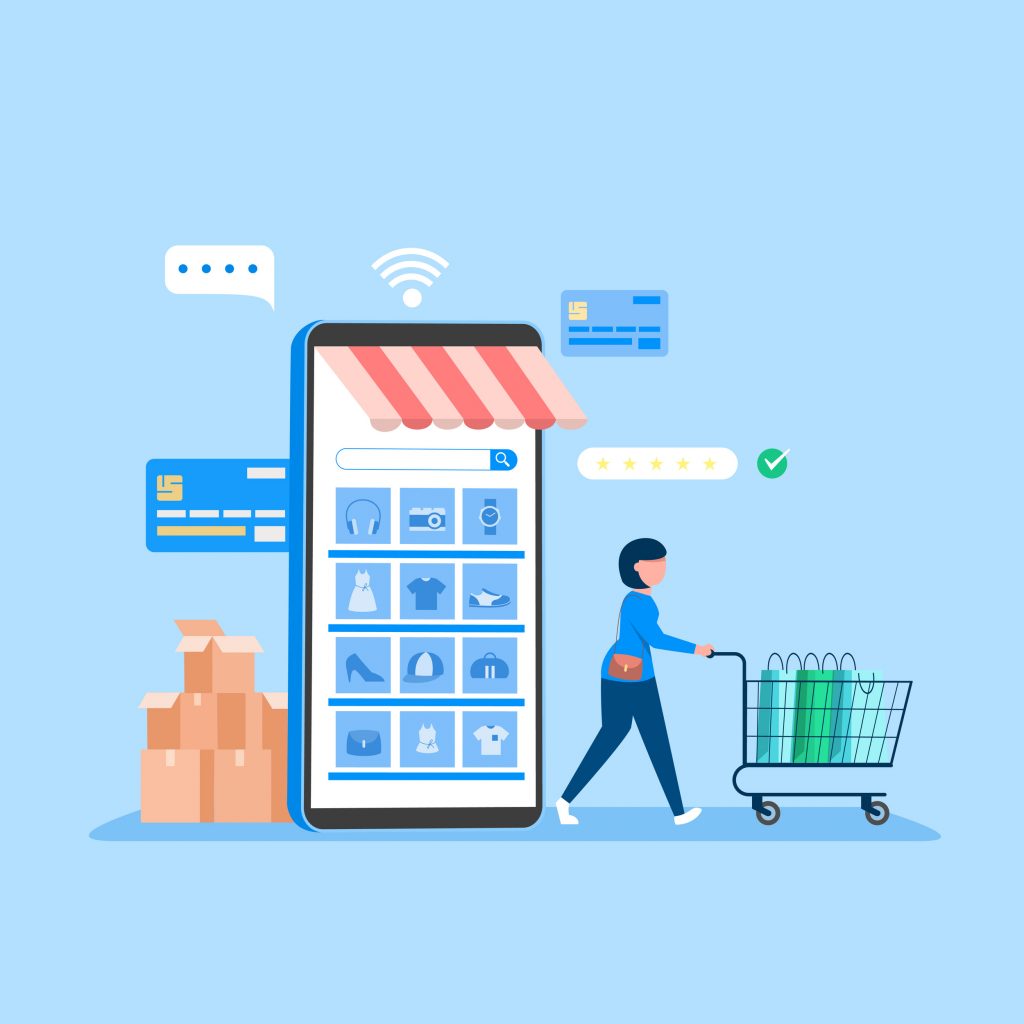 Why you should use Pimcore for your business?
In today's business world, delivering excellent product experiences is critical to win customers' heart. Customers demand up-to-the-date, in-depth and reliable information about products, regardless of the channel they use to purchase your products.
When you are notable to handle product information properly, you stand to lose customers, and your market share may fall if you fail to deliver engaging user experiences.
Pimcore helps in fulfilling product content demands that are becoming more demanding every passing day. Pimcore also facilitates uniform distribution of quality, enriched product data on multiple sales channels. With an efficient product information management system in place, it can also smoothen the workflow and quicken time to market.
Final Thoughts
Pimcore delivers exceptional value to e-commerce retailers by eliminating the data discrepancy and data silos. It reduces the risk of errors in the data, synchronize the information across multiple channels and distribute product content through a single platform, leading to improved business processes and higher profits. It helps create appealing digital experiences that not only bring more sales, but also help organizations grow.